"I would do the same again": In Conversation with Biljana Plavsic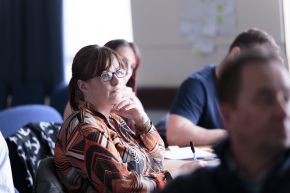 This event has ended
Date

Time

12:30 to 14:00

Location

Jordanstown campus


21D51 Dalriada House

Organiser

Sadie Magee

Contact details
Register via email
After more than 20 years in operation, the International Criminal Tribunal for the Former Yugoslavia (ICTY), the first international criminal tribunal since Nuremberg, closed down in 2017. Biljana Plavšić, once a high-ranking political leader in Bosnia and the President of Republika Srpska, made history by becoming the only woman, out of 161 people, to be indicted by the ICTY. She remains the first and only woman to be charged by the tribunal for genocide and crimes against humanity, and the first woman to be convicted by the international courts since the end of World War II. After entering into a plea agreement and serving two thirds of her 11-year sentence in Sweden, she returned to Belgrade in 2009 where she has been living ever since. In this talk, I draw on 60+ hours of interviews I undertook with Plavšić in the course of past two years.
Bio
Olivera Simic is an academic with the Griffith Law School, Griffith University, Australia. Her research engages with transitional justice, international law, gender and crime. Dr Simic has published numerous journal articles, books and book chapters. Contact: o.simic@griffith.edu.au
A sandwich lunch will be provided, please indicate any dietary requirements.
Register via email