Enhancing Accountability for Women, Peace and Security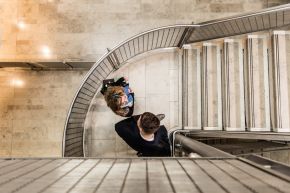 Date

Time

09:00 to 10:30

Location

Mortara Centre for International Studies - 36th Street Northwest, Washington, DC 20007

Contact details
Register
The Georgetown Institute for Women, Peace and Security, The Global Gender Program of GW's Elliott School of International Affairs, The Transitional Justice Institute at Ulster University, and UN Women cordially invite you to a roundtable on:
"Enhancing Accountability for Women, Peace and Security: Maximizing Synergies between CEDAW and the WPS Resolutions"
Speakers include Dr. Catherine O'Rourke; Senior Lecturer in Human Rights and International Law, Transitional Justice Institute, Ulster University, Dr. Aisling Swaine; Associate Professor of Practice of International Affairs, Elliott School of International Affairs, George Washington University and Ms. Alison Davidian; Transitional Justice Policy Specialist, Peace and Security Team, UN Women.
Georgetown University, Mortara Centre for International Studies, 3600 N St NW, Washington, DC, 20007
One of the key conclusions of the Security Council commissioned 2015 Global Study on Resolution 1325 was the need for improved synergies between international human rights mechanisms and the women, peace and security agenda. With the adoption of General Recommendation No. 30 (2013) on the rights of women in conflict-prevention, conflict and post-conflict peacebuilding, the CEDAW Committee has provided practical guidance and a normative framework to that end. The seminar discusses how the CEDAW and WPS frameworks can be used to strengthen and reinforce each other and advance overall accountability for implementation of both sets of instruments.
Register