Distinguished Research Impact Award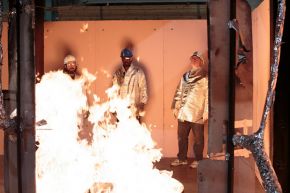 To download the Guidance Notes and Nomination forms for the Distinguished Research Impact Award, click on the links below:
As part of our Strategy for Research and Impact and creating a culture which values and celebrates impact, Ulster University wishes to recognise researchers from across the University for the impact of their work on society.
The Research Impact Award is intended to recognise and reward those staff/teams whose research, by virtue of its exceptional quality, has had a demonstrable effect on, change or benefit to the economy, society, culture, public policy or services, health, the environment or quality of life, beyond academia.
Professor Cathy Gormley-Heenan says:
"Our impact achievements over the last number of years has been quite remarkable. It is time to now formally recognise and reward Ulster's researchers for their various contributions beyond academia through this inaugural Distinguished Research Impact Award which will become a regular feature of our recognition and reward schemes at Ulster. Of course, the winner will only represent one element of the very broad range of impact that Ulster's researchers have had with their work so we intend to complement this award scheme with an annual black-tie event through which we can showcase more than just one winner as well as recognise all of the external collaborators, end users and stakeholders that have engaged with us in knowledge exchange activities in a night of celebration".