Green Impact Recognition for the Library
We are pleased to report that all four campus libraries successfully took part in the Green Impact Initiative this year and received their awards at a presentation recently.
Green Impact is an environmental accreditation scheme with an awards element designed for university departments. It aims to empower individuals and departments to reduce their environmental impact by encouraging, rewarding and celebrating practical environmental improvements. Organised by the NUS, a University-wide campaign saw 13 groups from different departments and schools receive awards this year.
A wide range of initiatives across the four campus libraries led to Gold awards for Magee and Belfast. Coleraine and Jordanstown received Bronze awards. We hope to build on this success over the coming year to ensure that the Library remains pro-active in promoting good energy, waste and environmental practices. If you have any ideas, comments or suggestions, please contact your Campus Library Manager.
Gold Green Impact award for Belfast Library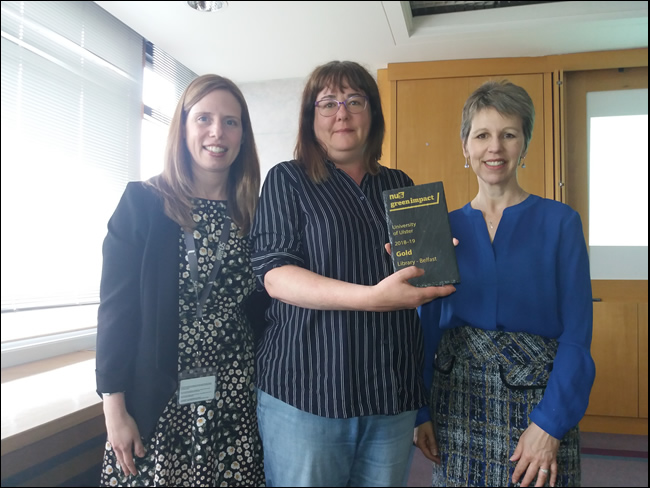 Bronze Green Impact award for Jordanstown Library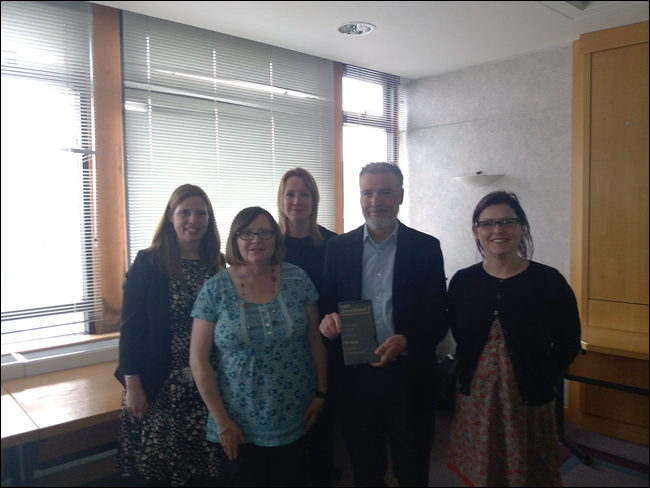 ---