New E-Resource: Acland Anatomy
The Library now has access to Acland Anatomy.
This video anatomy atlas was originally intended to be used by individual medical and dental students. Because of its realism, simple language, and three-dimensional quality, the video atlas has become popular with students and teachers in many other fields and also with people not on a professional learning path who are looking for information about human anatomy.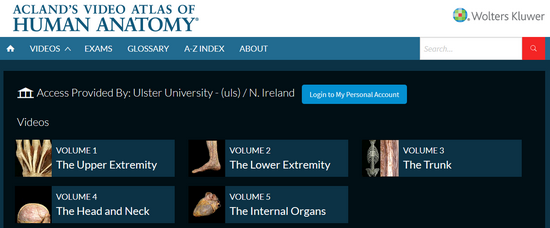 Full details of all our databases can be found on the Library Databases page.
---