Book Launch & Heritage Research Event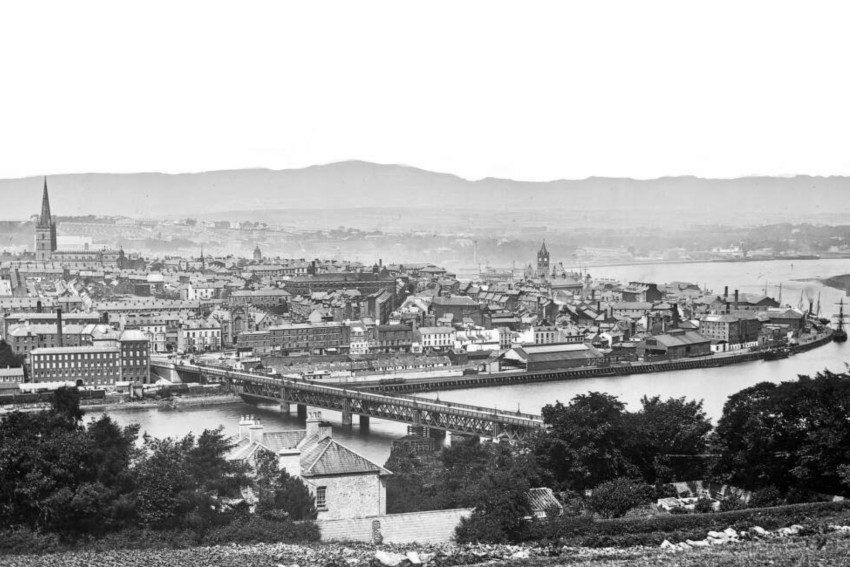 We cordially invite you to the launch of Dr Adrian Grant's new book Derry: The Irish Revolution, 1912-23 and to hear about INCORE's ongoing research exploring the links between conflict, heritage and urban spaces. Adrian will give a short talk on the importance of heritage research and outline how researchers at INCORE are examining new ways of understanding conflict and division by exploring the social memory of urban spaces. Adrian will also provide an update on 'Hidden Heritages', a collaboration between Ulster University and the National Trust to research the less well-known aspects of the history of the Magee Campus and its environs.
This will be followed by the launch of Derry: The Irish Revolution, 1912-23. The Provost of Magee, Dr Malachy O'Neill, will host and the book will be launched by Eamonn McCann, journalist and political activist.
In 1912, Derry was a busy port city with a thriving textile industry. An important transport hub, it was also a city divided along confessional and political lines. The unionist establishment controlled local government despite the existence of a large Catholic nationalist majority, leading to charges of gerrymandering and discrimination. The onset of home rule increased tensions in 1912–14 as unionist power was challenged and nationalist confidence grew. Street violence in the city and county towns was accompanied by the mass mobilizations of the Ulster and Irish Volunteers, on a collision course only halted by the outbreak of war in Europe. After the Easter 1916 Rising, the spectre of partition re-emerged and became the principal issue of concern to nationalists of all shades. An upsurge in republican violence after 1919 was largely kept in check by the presence of a significant number of British army and police; moreover, half the population was loyal to the British state. North county Derry was largely unionist and saw little republican activity, while the south was the main centre of action until the IRA's abortive Northern Offensive of 1922 and the exodus of republicans across the newly formed border. Meanwhile, the election of the first nationalist corporation in Derry city in 1920 kick-started a series of events that led to the worst sectarian violence in a generation. Based on newly released sources, this book makes a vital contribution to the historiography of Ulster during the revolutionary period.
Dr Adrian Grant is a historical researcher at Ulster University and has worked on various INCORE projects in recent years including Accounts of the Conflict and PESTUGE (development of postgraduate peace studies courses in Georgia). In 2019, Adrian will lead the AHRC funded 'Divided Pasts – Design Futures' project, which will examine the potential of linking history and social memory with positive urban design thinking.