I went to Philadelphia as part of the Personalised Medicine academic programme. I was super grateful to have this opportunity especially with it being the first ever mass mobility trip to take place at Ulster, and the largest to take place in Ireland.
---
I went to Philadelphia as part of the Personalised Medicine academic group. As part of the outlined schedule on the Sunday we went to the Franklin Institute, a fantastic science and technology museum located right in the heart of Philadelphia.
I thoroughly enjoyed the museum, especially their heart exhibition, where they had a gigantic anatomically correct heart through which you could explore. There was so much to the museum therefore we made sure to see everything that we could while we were there.
Following the Franklin Institute, we went to Independence Hall for our tour about the history of signing the declaration of independence. Finally, on Sunday we went to Reading Terminal market, a huge indoor food market. The market was brilliant allowing you to choose from a range of different cuisine.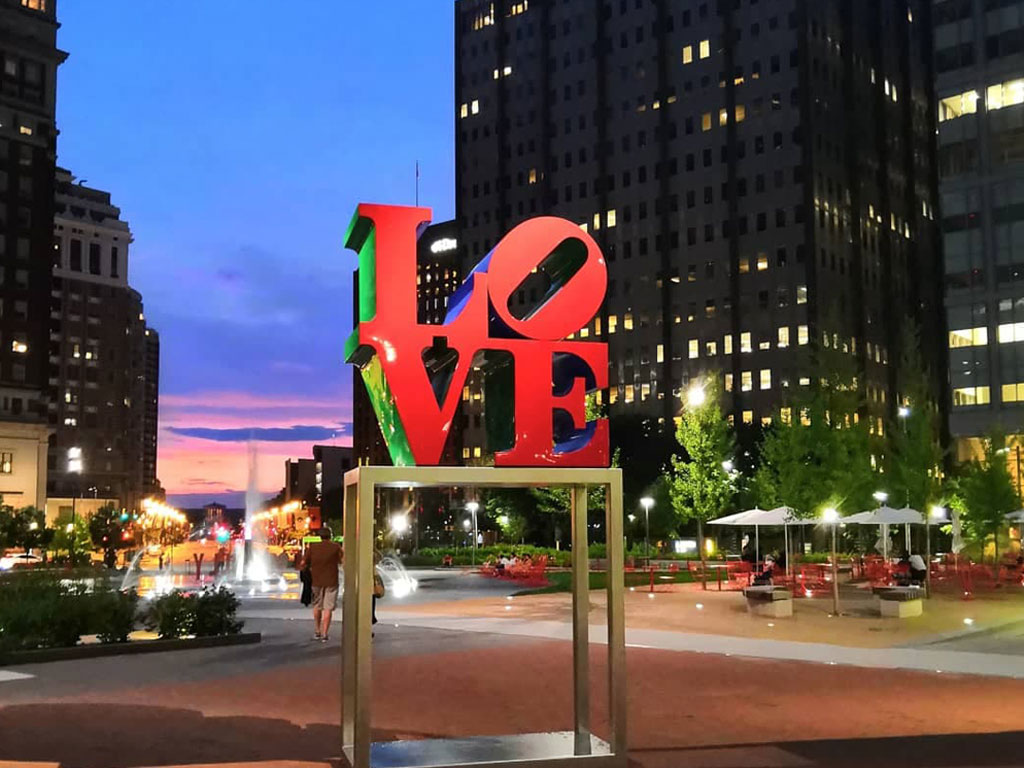 The next three days were dedicated to our academic specific activities. We travelled by subway to the molecular screening facility at the Wistar Institute one of the leading facilities in Cancer research for a tour of their facilities and an opportunity to ask questions about the work they're involved with. On the same afternoon we had the pleasure of hearing a lecture presented by Danesh Moazed a Professor of cell biology at Harvard and a tour of the Epigenetics Institute of the University of Pennsylvania. Here, we were given a tour of a few different labs and introduced to individuals from the research groups. They showed us their Ant room, where they had boxes of two different species of Ants and taught us a little about both. This wasn't for everyone given the open boxes of crickets, the Ant food but definitely a unique part of our visit.
My favourite day was Tuesday on our visit to GSK's biopharmaceutical product development unit, where we were given a tour of their scientific labs, equipment and learned more about the work they carry out there. It was very exciting to visit GSK and learn more about the industrial side of research. They had outstanding facilities, even tennis courts for their employees.
On Wednesday we returned to the university of Pennsylvania to visit another lab this was a flying visit and we were able to use the extra time to go on a tour of the East State Penitentiary. I really enjoyed this audio tour that took us around the different cell block's at East Penn and told us stories of the lives of people who would have been there. It has a fascinating history with some questionable methods. A worthwhile visit for any tourist in Philadelphia. That evening was the Go Global Conference. I really enjoyed the conference it gave me a chance to reflect on the week and be grateful for the opportunity to be a part of Ulster's largest mobility trip. I really appreciated the different speakers that were invited and hearing about their experiences and challenges in their businesses. We had the opportunity to network and enjoy our final evening in Philadelphia.
Our final day we went to South Philly for a tour of the Artwork on the streets there followed by a trip to the outlets which encompassed 5 huge malls and endless shopping before returning to the hotel to prepare to go home.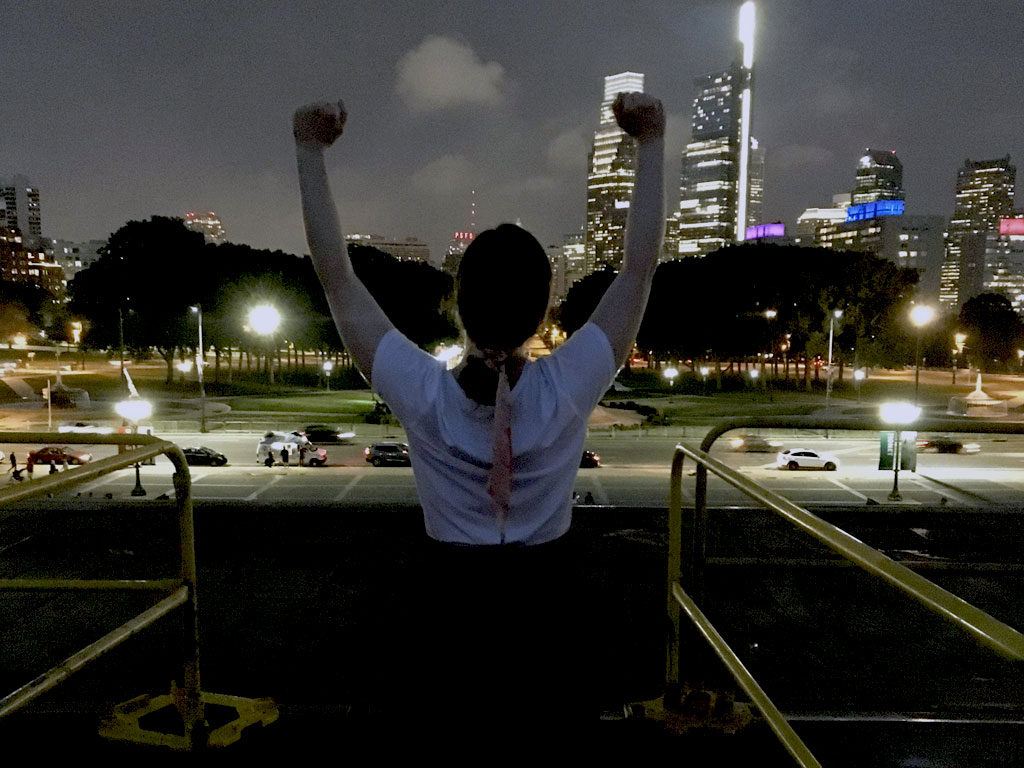 Outside of academics, we of course seen the Rocky steps at the museum of Art, a beautiful landmark with incredible views of the city. We walked up the Rocky steps at a leisurely pace as we had just been to the cheesecake factory for a very American, very indulgent experience. We loved it. We went shopping and did a lot of exploring of the city, pointing out everything we have heard off.
The week was so much fun and went by so fast. I enjoyed every second and miss it so much already. I feel so grateful that I could be a part of the Go Philly trip with Ulster and it will be a highlight of my years here as an undergraduate.
---