I have gained confidence as a person; I have learned to slow down in pace when talking to others to prevent a communication barrier as I was told by the SMSU students that they thought we talk fast in Northern Ireland.
---
I was one of the six selected for the Midwest cultural trip with Ulster University.
When I saw the email come through, I quickly glanced at it and thought this kind of thing does not happen to me. As I read on it looked so perfect, it was only for one week and would suit my family life as I have two children who will be on their summer holidays.
I talked to my husband about this opportunity and he advised me to apply.
Anxious about applying
I was anxious about applying as this was so out of my comfort zone, but I really wanted to meet fellow students at Southwest Minnesota State University (SMSU) to learn about the Midwest, make friends and gain better communication skills to help me in my future career as a Nurse.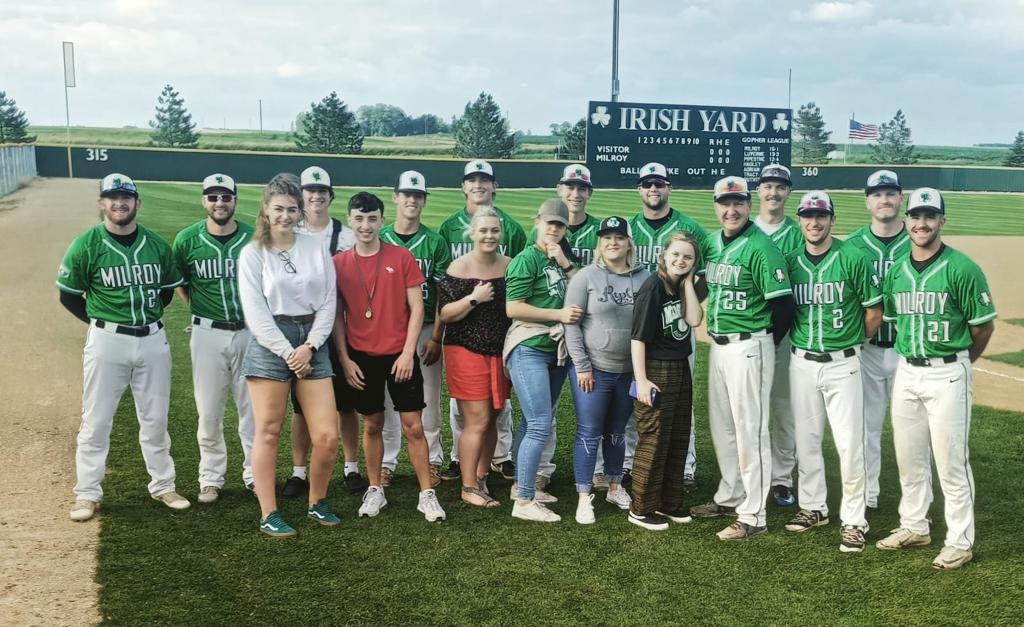 I had never been to America before and this was one of the many reasons why I applied for this once in a lifetime opportunity. I wanted to gain global awareness to build my confidence to travel anywhere in the world.
The week was full of many different activities and every day just got better and better.
Arriving at SMSU
On the first day of arriving we were greeted by SMSU staff including the President and Provost. We all had breakfast together and give a brief overview of what we were studying at Ulster University and what would we like to gain from the Midwest experience.
On this day we went to Camden State park and took photographs of the different wildlife, flowers and trees for my digital photo book of the trip.
On this same day we had a baking lesson and made cheesecakes, almond tards and truffles. I made famous lefsa which tasted great. In the evening I went to lake Marshall on the prairie, this was so therapeutic watching bald eagles, birds that I have never seen before. We all sat round the campfire and made the famous Midwest s'mores which where a melted marshmallow with a layer of chocolate between two graham crackers. As there was six hours difference and with the long travelling, I did feel tired, but I was able to adapt to the different time zone and eating patterns quickly.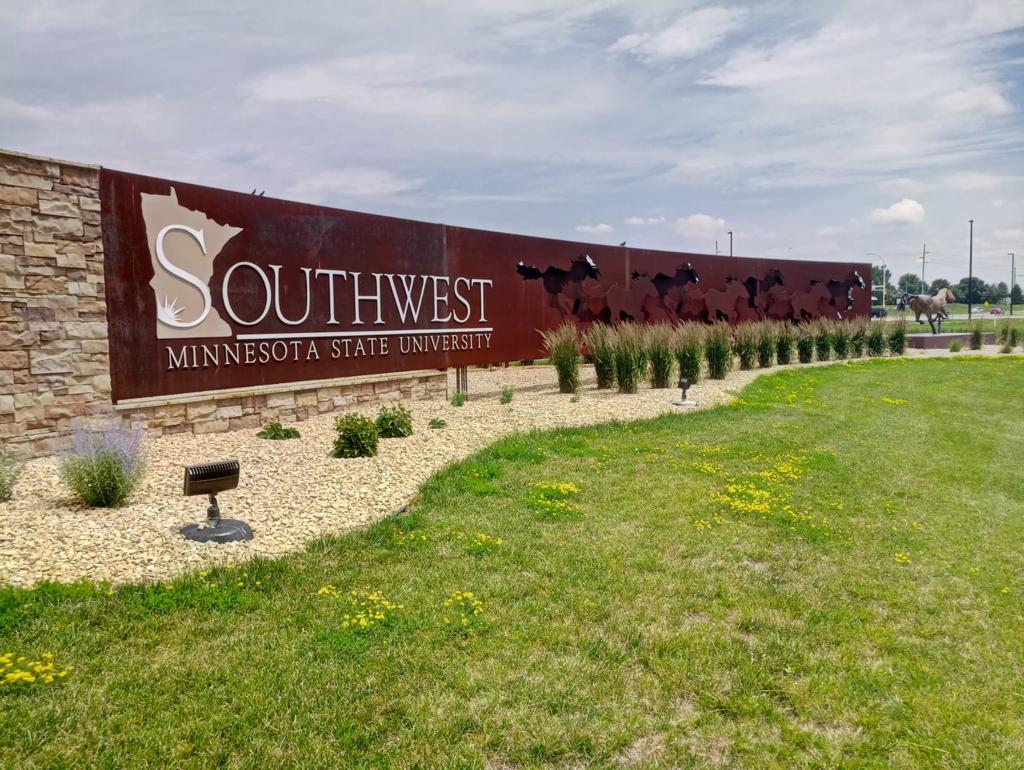 On our second day I had the pleasure of learning about theatre and costuming making at SMSU, I was amazed at the size of their theatre and work that goes into their production behind the scenes. In the evening I experienced virtual reality with some of the SMSU IT students. It was amazing to see different parts of America such as the Statue of Liberty, I felt like I was standing in New York with this technology.
On our third day we had an agricultural trip to Lingen dairy farm and learned how advanced technology in the Midwest compared to Northern Ireland. I saw robots doing most of the work for farmers such as feeding the cattle.
On this evening we went to a baseball game on Wednesday which was amazing and a highlight for me. We support the Irish Milroy and they were overjoyed to see students from Northern Ireland. We got to meet the players and we all bought some of their merchandise to take home as souvenirs. I was selected to throw the first ball before the game started and got to keep the ball, this is a memoir which I have fond memories of.
For our fourth day we had to give a presentation on our life in Northern Ireland. I felt very anxious about this as I don't feel confident speaking in front of a large group of people. But looking back, I am now so glad that I done this as I have gained confidence and I will feel more at ease doing this again back home in Northern Ireland. In my presentation I talked about the different breads that we eat in Northern Ireland such as wheaten bread, soda bread and potato bread. I mentioned the Ulster fry and how it was great after a night of socializing. Dinners included steak and Guinness pie and Irish stew made with beef or lamb. I gave the attendees some samples of Northern Irelands famous Tayto crisps to try which they all enjoyed. I noticed some food similarities in the Midwest compared to Northern Ireland which had different names. For example, in the Midwest breakfast consisted of biscuits and gravy which was like a scone in a Northern Ireland without the gravy. Also, for dinner, stew was called a hot dish with meat, vegetables and gravy.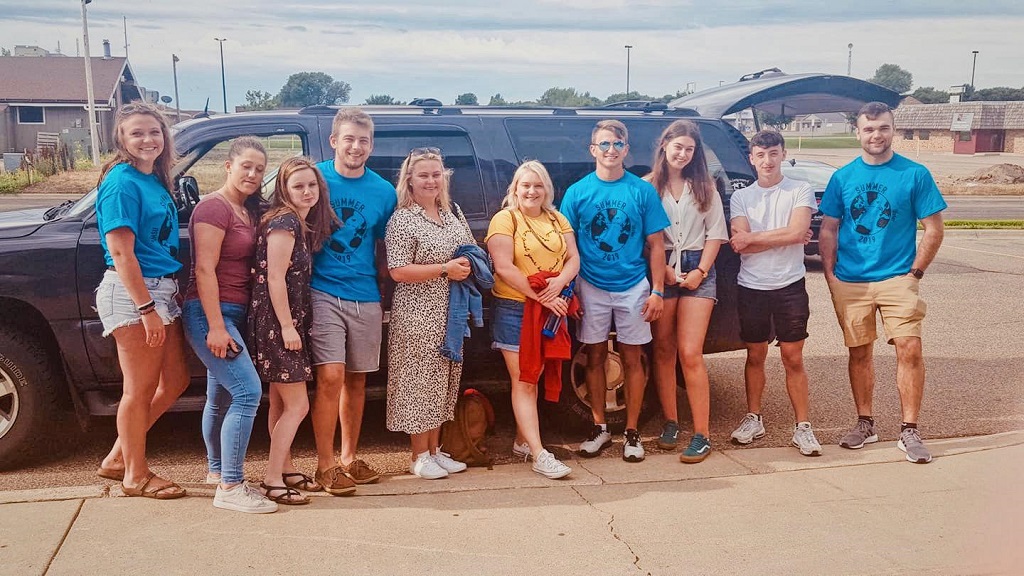 Our last day on campus involved teamwork, we made a planter for the Deans Office which will be decorated accordingly to the different seasons. As a team we had to measure the wood and cut it to size using different saws and tools we also had to paint it, which was fun. I will be able to make my own planter now that I have learned the skills to do so. In the afternoon I completed a digital book of all the beautiful and fun photographs I took throughout my trip that I will treasure forever.
On our last evening we went to a bonfire and played a traditional game of begs, this was played by throwing bean bags into slotted holes. I still don't know how they tally up the score of this game, but I am eager to find out.
Everyone I met at SMSU was so friendly and accommodating. I can truly say that this has been one of the best experiences of my whole life and I really do appreciate being selected for this opportunity. I have gained confidence as a person; I have learned to slow down in pace when talking to others to prevent a communication barrier as I was told by the SMSU students that they thought we talk fast in Northern Ireland.
Within the Nursing sector I will see so many different cultures and I'm grateful to gain skills from this experience to make me a good nurse and aid in my employability. My advice to other students, apply for a global experience as it will change your life for the better like it has done with me.
---