---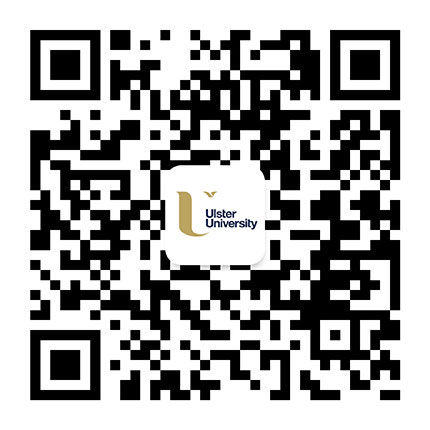 Hi, I am Yi, your Regional Manager.
Welcome to your country's information page. Here, you'll find relevant information for your country to help you make an application to one of our degree programmes, including entry requirements, Ulster University's events near you and even contact information for our local representatives in your country. I'm here to help you with any questions you may have about studying at Ulster University. Why not check if we're visiting your country soon for an event, or feel free to contact me via the channels below.
What our students from Taiwan say
Northern Irish people are very friendly, sincere and easy to get along with both in terms of study and life, Ulster University provides comprehensive support to students.Stella Liu - MA Marketing (Alumni)
In terms of academic quality, it is extremely high. Teachers really provide students with first-class teaching quality. There is also a great opportunity to learn English. So if you are worried whether your English is strong enough, You can come to Ulster earlier in the year to study English.Yvette Pan - BEng Civil Engineering (Student)
Northern Ireland has a rich culture, immense charm, beautiful scenery and history. So you can experience these while studying at Ulster University.Dr Judy Wu - MA TESOL (Alumni)
From my personal experience, I know Ulster University is extremely welcoming, and it provides students with fantastic facilities. In Nursing and Midwifery, it is renowned in the UK. So I sincerely encourage and advise you to consider studying at Ulster University as your top option.Professor Chien-Huei Kao - PhD Midwifery (Alumni)
---
Undergraduate courses
Each programme will have slightly different requirements, both in terms of overall points and certain subjects, so please check the relevant subject in the undergraduate on-line prospectus.
Normally Ulster University welcomes applications from students with:
Qualification
Junior College Diploma
Bachelor Degree
Meet our requirements for undergraduate courses?
---
Postgraduate courses
Typically we require applicant for taught programmes to hold the equivalent of a UK first degree (usually in a relevant subject area). Please refer to the specific entry requirements for your chosen course of study as outlined in the online prospectus. We consider students who have good grades in the following:
Qualification
4 year Bachelor's Degree
Junior College Diploma followed by 2 year top up degree
Meet our requirements for postgraduate courses?
---
English Language Entry Requirements
Normally the minimum English language entry requirement is IELTS (academic) of 6.0 (with no band score of less than 5.5).
Some of our courses ask for a higher score.
If you do not meet the English language requirement we will give you a conditional offer subject to you meeting the requirement before the commencement of the course.
We accept a wide range of alternative English language examinations and tests
so please check the list of other accepted tests
---
Local representatives for Taiwan