Schools: Barclays Bank LifeSkills Programme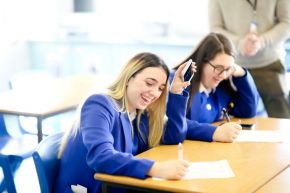 This event has ended
Launched in Northern Ireland for the first time in 2017, the motivation behind the LifeSkills programme is to inspire young people and equip them with the key skills to move forward into the 21st century work place.
LifeSkills is a curriculum-linked programme developed with teachers to help improve the skills and employability of young people in the UK. LifeSkills links directly into the curriculum for LLW Learning for Life and Work (CCEA).
Target audience Year 10.
---
Related links