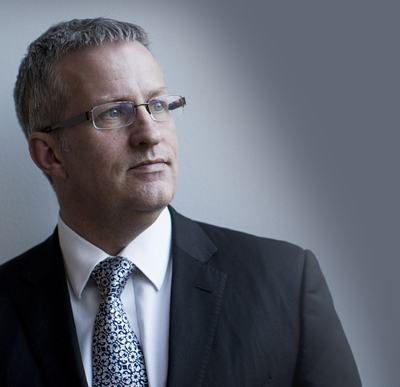 Professor
Paddy Nixon
Vice-Chancellor and President
Ulster University is embarking on a new and ambitious strategic plan for the next five years with a strategic vision that will take us to our fiftieth anniversary in 2034. Charting our course to our fiftieth year is critically important because, as custodians of the University, we have a responsibility to build on past successes and leave a dynamic, strong legacy.
This plan is focused on delivering a University that is sustainable and innovative with a strong international reputation. An institution that is well positioned to approach the 50 years beyond 2034 with confidence and competitive advantage. Setting challenging goals will ensure that as we reach these significant milestones the University remains academically excellent, continues to be relevant to our society and is true to the civic ambitions of our founders.
"In the context of a severe recession, pressure on the public finances and major societal challenges such as global warming and the ageing population, governments are quite properly asking: what are universities for?"

NESTA 2009 Report: Reinventing the Civic University Professor Emeritus John Goddard
---
This is unquestionably a challenging time for higher education and Goddard's observation about the purpose of universities is particularly relevant. Challenge also brings opportunity and I believe this is certainly true for Ulster University.
Refocusing our efforts ensures that we are sustainable, which creates flexibility to take the types of calculated risks that are necessary within a world-class university.
Academic excellence is at the heart of all good universities; Ulster is no exception. In examining the unique essence of Ulster University, this strategic plan reasserts and defines both our purpose and our excellence.
Given our resource and our skills we have an opportunity to transform lives; to drive innovation; to stimulate creativity and culture; and to inform and shape policy, playing our part as Northern Ireland's civic university. This is particularly relevant as Northern Ireland matures economically, politically and societally. Not only must we bring research to the attention of policy-makers, we must bring our talents to bear on Northern Ireland's most pressing problems. Ulster University will work with partners to drive education and learning, to create and communicate new knowledge and to transform complex theory into meaningful social, cultural and economic impact.
As we focus our civic efforts there will be a natural blurring of edges between what we are traditionally seen to do and our renewed priorities. And inevitably there will be choices to make. I am looking forward to making those choices together and working with talented and committed colleagues to help deliver our Five & Fifty plan.
Five Year Strategic Plan
Fiftieth Year Strategic Vision
2016–2034
Download