Simon Bridge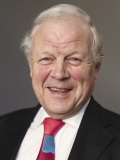 Job Title
Author and researcher
Organisation
Board member on several third sector (community or arts) organisations.
Expertise
Role at Ulster University
I provide expert guest lectures on enterprise (for UU and several other HE establishments) – and discussions with interested staff. In this I try to provide a fresh perspective (and therefore an opportunity for UU leadership?) and my particular current focus is on the need to reassess some of the assumptions we have made (and which underpin some of our enterprise policy) but which appear on closer inspection to be questionable at best. Therefore correcting these could provide useful new insights.