Spring into Business (Belfast) - The Entrepreneurial Business School in a volatile market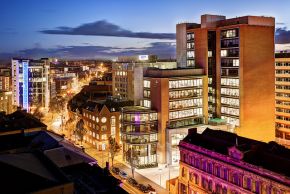 Date

Time

08:00 to 10:00

Location

Belfast campus
Register
Like all of the organisation the UUBS works with we operate in a volatile world where disruption is expected, change is normalised and where technological advancement incessantly reshapes the future. With the benefit of being able to look through the Lens of Visiting Professor Sean Duffy, EY's Head of Business Development and hear from one of Irelands leading entrepreneur/s John Purdy/ Alyson Hogg, the audience will find out how businesses, business schools and entrepreneurial leaders in both, successfully navigate and deliver through challenging times.
Speakers
Prof Sean Duffy - EY Head of Business Development, Ireland and Director of the EY Entrepreneur of the Year.
John Purdy – Founder and CEO – Ergo.
Michael McQuillan - The Business Institute, Ulster University Business School
Register