Page content
CEOs like Mark Zuckerberg or Satya Nadella talk about it - the metaverse is the future of the internet. But what is it, how will it impact business and how we live our lives?
Hear from Jeremy Dalton, Head of Metaverse Technologies at PwC UK and keynote speaker about the growth of metaverse technologies and its impact on business.
Speaker Biography
Jeremy leads PwC's Metaverse Technologies team, helping clients across all industries successfully implement virtual world technologies including virtual reality (VR) and augmented reality (AR). He is also the author of Reality Check, a book that anyone can pick up to better understand how these technologies are being used in organizations all over the world.
He has written professionally published books on the subject, given talks to businesses and governments, and he and his projects have been featured in the media including The Financial Times, The Economist, and the BBC. He has worked with organizations like the World Economic Forum and currently sits on the advisory board of Immerse UK, a UK government backed network, to support the growth of Metaverse technologies in business.
Agenda
1.30pm: Coffee/networking
2.00pm: Metaverse talk by Jeremy Dalton (PwC Metaverse lead)
2.45pm: Q&A
3.00pm: Close
This event is aimed at anyone who is interested in the metaverse and what it means for business and our lifestyles. It is open to anyone who wishes to attend.
Coleraine Campus Location
The feeling of community at our campus makes for a warm and welcoming student experience.
Campus Address
Ulster University,
Cromore Rd,
Coleraine
BT52 1SA
Campus maps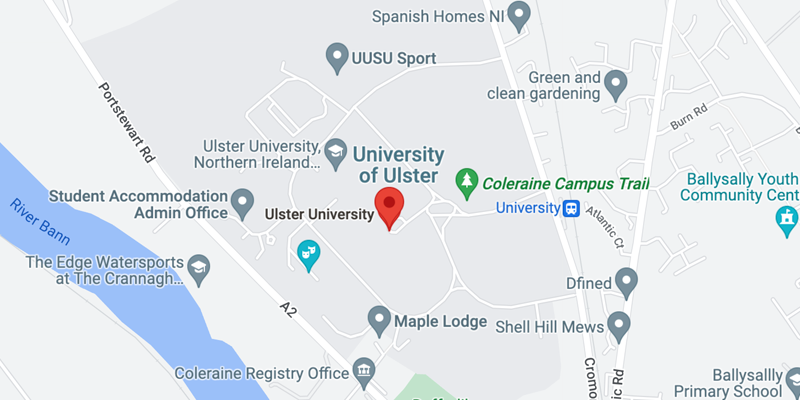 Coleraine Google Map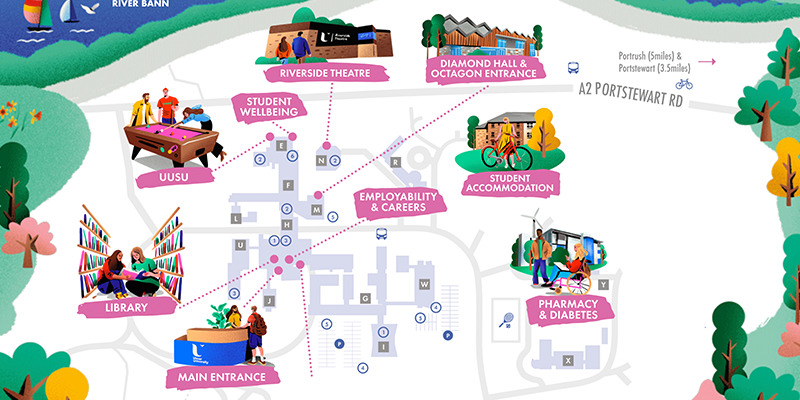 View Coleraine Map