Page content
Institute of Nursing and Health Research
Centre for Intellectual & Developmental Disabilities - Seminar
Dr. Yvonne Wren, Bristol
Dr. Yvonne Wren will share her experiences as a NIHR fellow of applying for funding through the NIHR process
Dr. Yvonne Wren is Director of Research at the Bristol Speech and Language Therapy research Unit, North Bristol NHS Trust, and Senior Research Fellow at the University of Bristol. Following a clinical career as a speech and language therapist working in schools and pre-schools, her research has focused on speech sound development and disorder. Her early research investigated the use of computer software in phonology therapy and led to the development of the Phoneme Factory software series which was recently trialled in the Sound Start study in Australia. Yvonne currently holds a NIHR research fellowship to investigate the casual pathway of persistent speech disorder in two large scale national cohort studies and has been a co-applicant on a MRC research project and NIHR Program Grant.
Jordanstown Sports Village Location
Jordanstown Sports Village is the home of sport at Ulster University, located just seven miles north of Belfast.
Campus Address
Ulster University,
Shore Rd,
Newtownabbey
BT37 0QB
Campus maps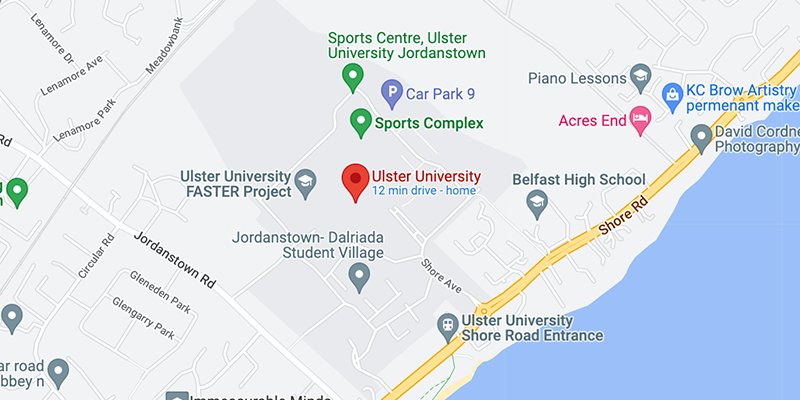 Jordanstown Google Map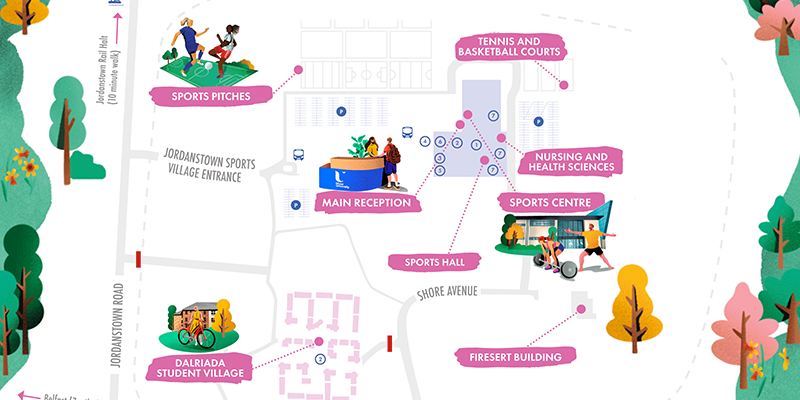 View Jordanstown Map