Sport, Identity and Symbolism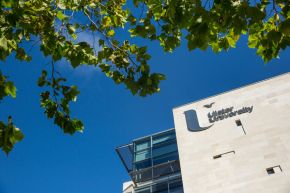 This event has ended
Date

Location

Belfast campus


Room 02 - 001

Organiser

Katie Liston

Contact details
The School of Sport at Ulster University hosts Sports History Ireland at the Belfast Campus on 22 September 2017.
The School of Sport and the Sport and Exercise Sciences Research Institute at Ulster are hosting the annual Sport History Ireland conference at the Belfast campus.
This conference brings together historians, social commentators, sociologists and those interested in sport for an examination of the relationships between sport, identity and symbolism.
As if planned, this very theme was highlighted during the week when the national anthems and flags were neither played nor displayed at a World cup qualifying game between the senior women's teams of the Republic of Ireland and Northern Ireland, owing it is claimed to loyalist threats made to staff at Lurgan FC.
The conference will examine dimensions of national identity, captured well in 1930s images of various national and international sporting crests worn by Irish athletes. Dr Martin Johnes offers the keynote presentation examining boxing, Britishness and race in 1940s Britain.
Martin will be joined by Ulster PhD graduate Judith Bleakney, from the School of Sport, who presents her doctoral research on Glentoran FC and associated expressions of Britishness.
Entry is free and the event is open to the public.
Sign-in is required.
Provisional Schedule
9.15 Welcome and Opening Comments
Session One - The History of Non-Traditional Sports
Chair: Katie Liston, Ulster University
| Time | Subject |
| --- | --- |
| 9.30-10am | The long life and slow death of 'Gravel' football by Declan O'Keefe |
| 10-10.30am | The History of Irish Stone Lifting by Conor Heffernan |
| 10.30-10.45am | Complimentary Refreshments |
Session Two - More than Sport?
Chair: Paul Kitchin, Ulster University
| Time | Subject |
| --- | --- |
| 10.45-11.15am | Jack Lynch: A Community Pioneer by Diarmuid O'Donovan |
| 11.15-11.45am | Cusack – The Peasant Parvenu? by Paul Gunning |
| 11.45-12.15pm | 'Ireland' and athletics 1930-1960 by Prof. Joseph Maguire and Dr Katie Liston |
| 12.15-12.45pm | The Kosovo football team, symbols and identity by Mike McGuinness |
| 12.45-1.45pm | Lunch |
Session Three - Sport, Identity and 'Britishness'
Chair: William Murphy, Dublin City University
| Time | Subject |
| --- | --- |
| 1.45-2.30pm | Keynote - Boxing, Race and British Identity 1945-1970 by Dr Martin Johnes |
| 2.30-3pm | Glentoran FC and Ulster Unionist identities in NI by Dr Judith Bleakney |
| 3-3.10pm | Informal Comfort Break |
Session Four: Migration and Sport
Chair: Paul Darby, Ulster University
| Time | Subject |
| --- | --- |
| 3.10-3.40pm | Philadelphia Celtic and the migration of Irish soccer players 1921-1931 by Dr Conor Curran |
| 3.40-4.10pm | Gaelic Games and Irishness in London by Dr Frances Harkin |
| 4.10pm | Closing Comments |
Address
Ulster University
York Street
Belfast
County Antrim
BT15 1ED
Campus maps