Page content
This course is an introduction to online data collection using Qualtrics software, designed for those who have never used Qualtrics before.
The interactive training will provide guidance on:
Creating your own survey – getting started, types of questions to include, and how to edit or add various types of questions to your survey
Functions available on Qualtrics – creating logic and survey flow, inserting alerts etc.
Coding and scoring data
Distributing surveys
Monitoring surveys
Exporting data for analysis
Time will be allocated at the end to address any specific needs of participants.
Dr Margaret McLafferty is a Research Associate in Ulster University. Margaret completed her BSc (Hons) psychology degree, a Master of Research, and her PhD at Ulster University. Her research examines the impact of adverse childhood experiences and maladaptive parenting practices on future psychopathology and suicidal behaviour, focusing on factors which promote psychological wellbeing and the development of adaptive emotion regulation and coping strategies.
Her research includes secondary data analyses of the Northern Ireland Study of Health and Stress (NISHS), examining the mental health impact of childhood adversities in the Northern Ireland population (n=1,986). Margaret also co-ordinated a large-scale longitudinal study, which used Qualtrics software to collect data from student participants, to identify risk and protective factors for mental health and wellbeing. The Ulster University Student Wellbeing Study (UUSWS) was conducted as part of the World Mental Health (WMH) International College Student Surveys.
Attendees should bring their research questions to discuss on the day
Pre-registration is essential to enable access to Qualtrics
This event is available to PhD students within the Faculty of Life and Health Sciences
Coleraine Campus Location
The feeling of community at our campus makes for a warm and welcoming student experience.
Campus Address
Ulster University,
Cromore Rd,
Coleraine
BT52 1SA
Campus maps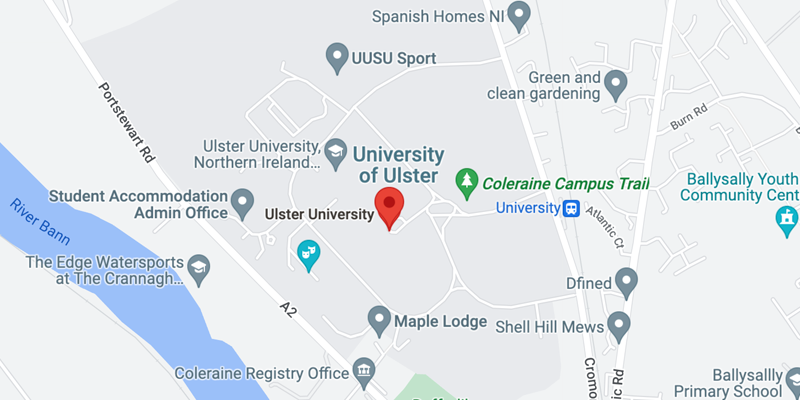 Coleraine Google Map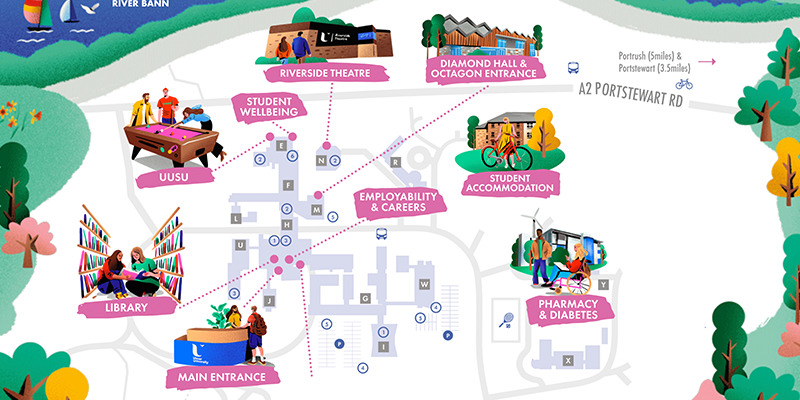 View Coleraine Map
Event info
This event has ended
Tuesday 27 November
10am to 12.30pm
G0100
Dr Margaret McLafferty