Page content
The challenge is to develop proof of concepts (PoCs) for digital solutions/services that are designed to enable older citizens - especially for those in rural areas - to stay engaged and connected (to health and social needs and use of public services, for instance). The winning PoCs should be sustainable and have the potential to be expanded throughout Europe and indeed globally.
There's no limit on the technologies that can be utilised to create solutions / services / products: mobile, Internet of Things, Virtual Reality, Augmented Reality, gamification, the list goes on.
We'll provide mentors and subject matter experts to assist developers throughout the event. You'll be in a team of up to 5 people (if you don't have a team we can sort this out on the day).
By the end of the hackathon, the participants can pitch to a panel of judges, including key public and community stakeholders in front wider audience of their peers.
Coleraine Campus Location
The feeling of community at our campus makes for a warm and welcoming student experience.
Campus Address
Ulster University,
Cromore Rd,
Coleraine
BT52 1SA
Campus maps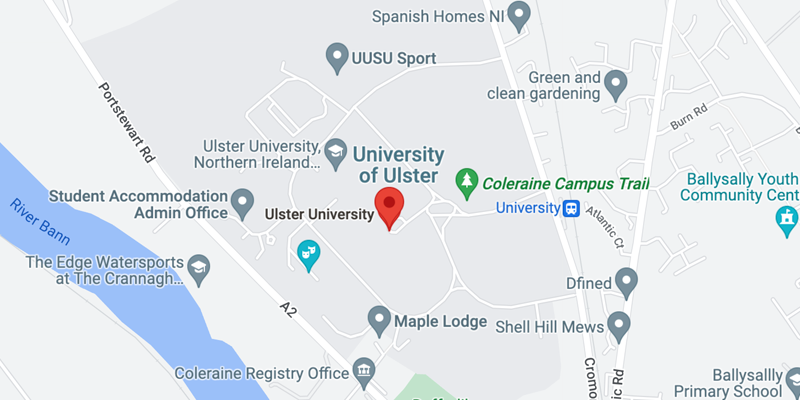 Coleraine Google Map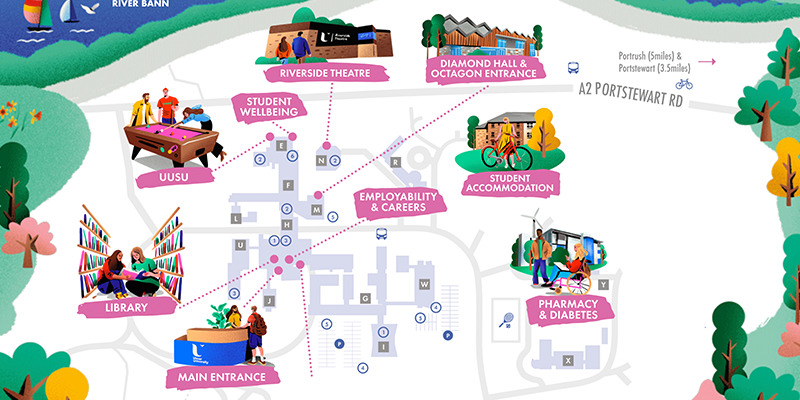 View Coleraine Map