Page content
Exciting opportunity for chemistry students to attend a fully-funded week long summer school.
Be an Ulster University student for a week:
Meet staff, make new friends and learn new skills while having fun
Brush up on chemistry skills to help with achieving a better grade.
Complete a 5 credit University level module that can be used to enhance entry into the School of
Pharmacy and Pharmaceutical Sciences.
Cover topics such as: Bonding, Drawing chemical structures Symyx Draw, CSI - Chemical Structure Identification, chemical reactions, the chemistry of medicine.
The event will be suitable for any student who is currently completing Year 12 Double Award Science GCSE (or equivalent) or Year 13 AS level Chemistry.
Fully sponsored by the Garfield Weston Trust.
Places are limited and are allocated on a first come first served basis. All lunches provided, you just need to arrange your own transport.
Coleraine Campus Location
The feeling of community at our campus makes for a warm and welcoming student experience.
Campus Address
Ulster University,
Cromore Rd,
Coleraine
BT52 1SA
Campus maps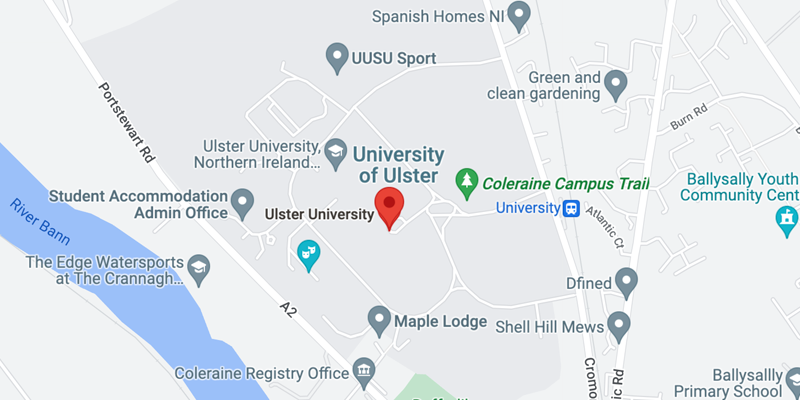 Coleraine Google Map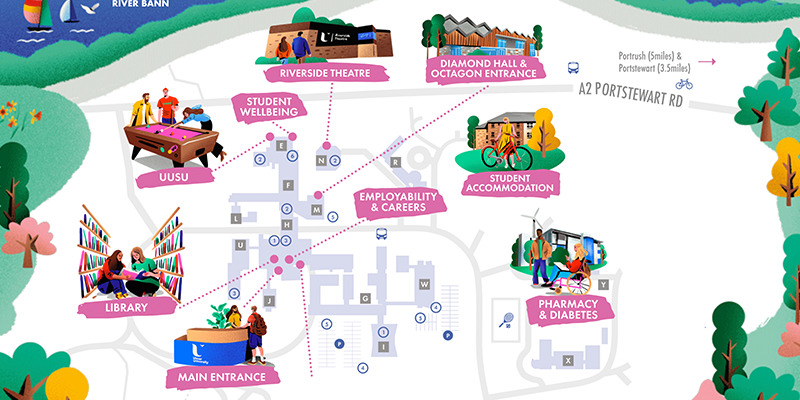 View Coleraine Map
Event info
This event has ended
Monday 5 August to Friday 9 August
10am to 4pm
Dr Bridgeen Callan