Page content
The UK's first inclusive Hydrogen and Fuel Cell Research Hub, H2FC SUPERGEN, will hold an annual researcher conference at Ulster University, from midday 12th until midday 14th Dec 2016.
PhD students and early career researchers are particularly welcome to join the conference along with academics and industrialists. A half-to-one page abstracts detailing research and giving an overview of the results may be submitted through the 'Submit an Abstract' link on the conference webpage.
Conference themes include:
Hydrogen Production
Hydrogen Storage
Fuel Cells
Hydrogen/Fuel Cell Systems and Applications
Hydrogen Safety
The role of hydrogen and fuel cells in the energy system
Policy, economic and social aspects of hydrogen and fuel cell technologies
PhD students, not giving an oral presentation, are encouraged to join the 3-minute-thesis (3MT) competition, summarising their research in a three minute presentation. There will be prizes for the best poster and 3MT presentation. Preference - oral presentation, poster presentation, and if you wish to take part in the 3MT competition - should be indicated in the abstract, as well as the conference themes your research falls under.
---
Keynote Speakers
The keynote speakers, from academia, government and industry, will provide updates on the current state of hydrogen and fuel cell research and provide insights and observations on the future of the industry. The discussions will include exciting opportunities for hydrogen and fuel cell research.
The keynote speakers will include:
Ben Madden (Element Energy): H2FC Roadmap and Prospects for the sector in UK.
Dan Sadler (Future of the Gas Networks, BEIS (DECC)): H21 Leeds City Gate Report: Feasibility of converting the natural gas network in Leeds to 100% Hydrogen – Implications for UK and next steps.
Dr Fausto Galluchi (Eindhoven University of Technology): Hydrogen production in membrane reactors, latest results of European projects.
Dr Thomas Jordan (President of the International Association for Hydrogen Safety HySafe Head of the Hydrogen Group, IKET): "Progress and priorities in hydrogen safety research".
Prof Dan Brett (Professor of Electrochemical Engineering, UCL): PEM Fuel Cells: Progress, Challenges and the future.
---
Key Details
Times:
Monday, 12 December 2016 – 12 midday to 5.30pm
Tuesday, 13 December 2016 – 8.30am to 5.30pm
Wednesday, 14 December 2016 – 8.30am to 12 midday
Conference Fees: Students £60, Non-Students £170
Registration deadline: 27th November 2016
For more details on conference organisation and participation, please contact H2FC SUPERGEN manager Dr Zeynep Kurban (h2fcsupergen.conf@imperial.ac.uk).
Jordanstown Sports Village Location
Jordanstown Sports Village is the home of sport at Ulster University, located just seven miles north of Belfast.
Campus Address
Ulster University,
Shore Rd,
Newtownabbey
BT37 0QB
Campus maps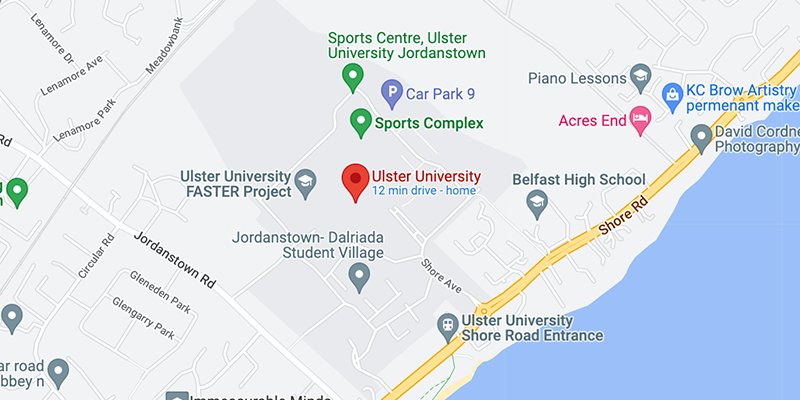 Jordanstown Google Map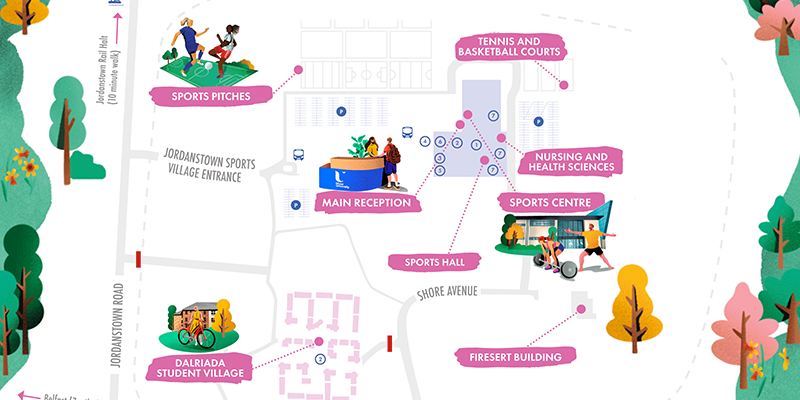 View Jordanstown Map
Event info
This event has ended
Monday 12 December to Wednesday 14 December
12pm to 5.30pm
Zeynep Kurban