Page content
The IM HAPPY (IMproving Hopes, Aspirations, Potential and Prospects in the Youth) project is a Department for Communities project that launched in November 2013. The project works with students from 9 - 90+ in identified Neighbourhood Renewal Areas in Coleraine by providing free IT classes (for example Robotics, 3D printing, Web Development and more) with the aim to increase confidence using technology and improve job prospects.
For the past 2 years the IM HAPPY team has successfully hosted multiple free community based Technology Family Fun Days in Coleraine and the surrounding areas.
Following on from the success of these events, the IM HAPPY team will be running a similar Community STE(A)M Family Fun Day event on Saturday 30th March 2019 on Ulster University, Coleraine Campus. The IM HAPPY team will be offering a number of workshops and demonstrations on the day but we would like to open this event up to all faculties/departments of the University to engage with the event as part of their role in the University's Civic Contribution.
We are looking for faculties/departments to:
- Provide workshops
- Host interactive stands
- Engage with the public
- Assist in the planning of the event
Past events have attracted up to 650 attendees and we are expecting this even to attract a larger audience.
Have you got an interactive idea? Or know of someone who might be interested? If yes, please get in touch with Shannon - s.white@ulster.ac.uk by 25th January 2018.
The event is free and is open to all so please feel free to join us on the day.
Coleraine Campus Location
The feeling of community at our campus makes for a warm and welcoming student experience.
Campus Address
Ulster University,
Cromore Rd,
Coleraine
BT52 1SA
Campus maps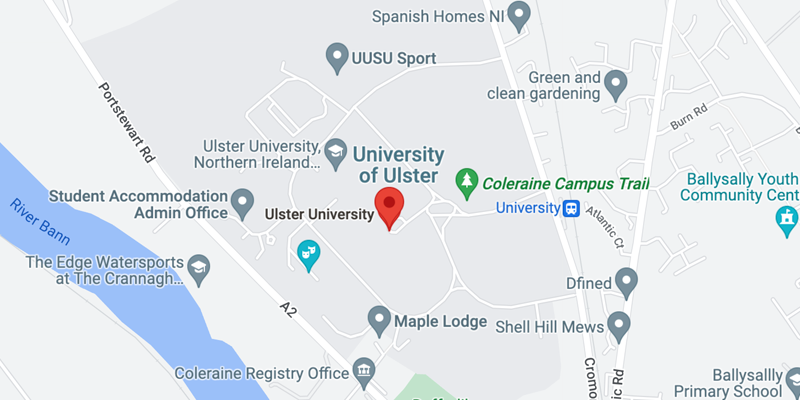 Coleraine Google Map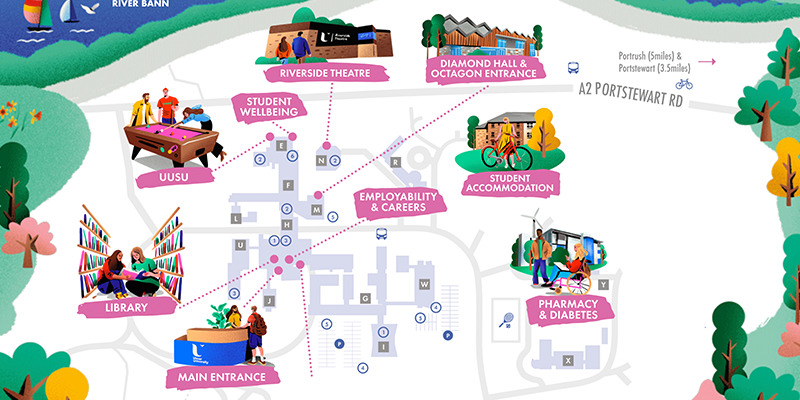 View Coleraine Map