Page content
Coleraine CoderDojo at Ulster University Coleraine Campus is ready to kick start a new term. CoderDojo is a volunteer-led, FREE computer coding club for children aged 10 – 16 years. Coleraine CoderDojo is an award-winning club helping young people to learn a range of technologies, including website development, game development and computer hardware.
If you would like to volunteer to help kids learn to code, please come along to our open night on Tuesday 3rd October at 6:30pm in Lab L028, L-Block. If possible, please go to our website and signup ahead of time so we can get the paperwork started. We are a registered EDGE award activity so your hard work will go towards your award.
Or perhaps you have children between the ages of 10-16yrs old who would be interested in signing up for one of the following activities:
Click the links to book tickets.
Sessions run consecutively for 6 weeks starting on 17th October. Each session lasts for 1.5 hours starting at 6:30pm. When you book with us online, you are signing up for the six weeks.
Spaces are limited so book now to avoid disappointment.
If you can't make it to our open night, or would like more information about the club, please email Dr Therese Charles at m.charles@ulster.ac.uk
Looking forward to meeting you all!
Coleraine Coderdojo Team
Coleraine Campus Location
The feeling of community at our campus makes for a warm and welcoming student experience.
Campus Address
Ulster University,
Cromore Rd,
Coleraine
BT52 1SA
Campus maps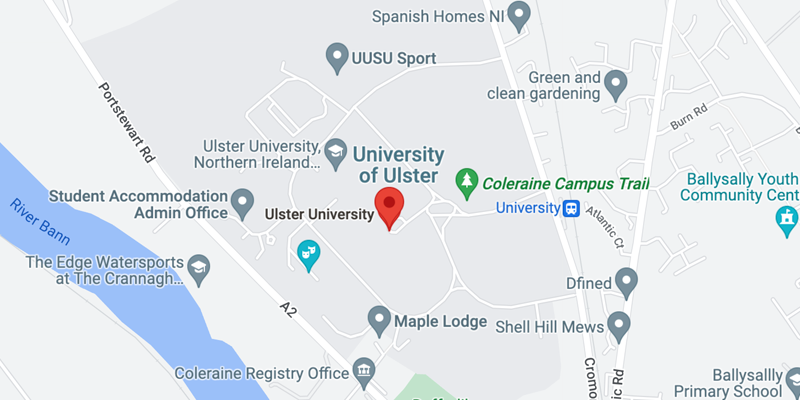 Coleraine Google Map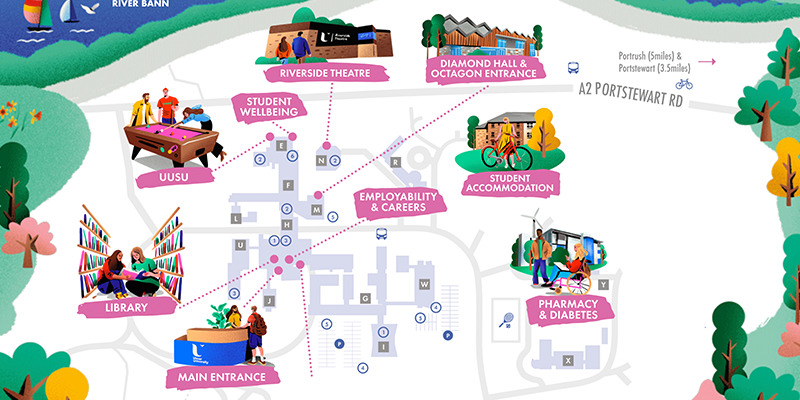 View Coleraine Map
Event info
This event has ended
Tuesday 17 October to Tuesday 21 November
6.30pm to 8pm
Dr Therese Charles