BTIIC's programme of work is based on a novel model that directly addresses the challenges of closing the gap between discovery and economic impact.
2021 BTIIC workshop on the Future World of Work

BTIIC's programme of work is based on a novel model that directly addresses the challenges of closing the gap between discovery and economic impact.
BTIIC
BT Ireland Innovation Centre (BTIIC) is a BT joint research and advanced engineering centre of excellence based in Belfast which was launched in October 2017 to undertake an extensive programme of research and innovation over a five-year period. BTIIC is one of the centres in BT's "Global Research and Innovation Programme".
It is a collaboration between Ulster University and BT Technology's AR and IT departments and is jointly funded by the government of NI and BT. BTIIC proposes a novel model that directly addresses the challenges of downstreaming research and innovation into commercial applications by combining industrial researchers, university researchers and industrial engineers within a single centre.
---
Context
Over the last 50 years, the digital revolution has fundamentally reshaped our economies and our societies. Globalization has transformed patterns of trade, automation has transformed manufacturing, the Internet has transformed the way we collaborate, create and consume – and we may barely have begun. Perhaps nowhere is this process clearer than in the workplace.
The concept of work is central to the way we have organized our society– from the skills we learn and the way we organize to achieve collective goals, to the way we mark out the phases of our lives. This workshop will explore how the world of work has changed and will continue to change in the light of new technologies and lessons learned from the Covid19 pandemic by exploring questions such as:
What is the future of a workplace that we increasingly share with artificial Intelligent software systems, smart offices, automated factories and robots?
What skills will we need to thrive in this new world?
Do we need to fundamentally rethink education and training?
How do we leverage the rising tide of technologies such as AI and biotech to raise all boats?
What could a new high growth, high quality of life 'post-Covid normal' look like?
What must a region such as Northern Ireland do to grow and prosper in the coming decades of opportunity and risk?
The workshop will be held using MS Teams.
---
Format
Event Agenda

| Time | Activity |
| --- | --- |
| 1pm | Welcome, introduction to the forces transforming the work of the future – Steve Whittaker (BT Global Research and Innovation Programme) |
| 1:05pm | Elisabeth Reynolds, Executive Director, MIT Task Force on the Work of the Future:- "The Work of the Future: Building Better Jobs in An Age of Intelligent Machines" |
| 1:20pm | Michael McClelland, AI Strategic Policy Advisor at Digital Catapult NI:- "Building an AI community to stimulate economic activity and innovation" |
| 1:35pm | Richard Johnston, Deputy Director, Ulster University Economic Policy Centre:- "The Butcher, the Baker and Memory Stick Maker – the NI Economy and its transition in the 4IR" |
| 1:50pm | Shay Walsh, Managing Director at BT Ireland "The role of telecoms in the future of work – connectivity, skills, platforms for value creating services" |
| 2:05pm | Elaine Smyth, Director of Innovation Community at Catalyst:- "SME/entrepreneurial perspectives – the role of entrepreneurship and innovation post Covid opportunities" |
| 2:20pm | Discussion and Q&A – moderated by Steve Whittaker |
| 3pm | Close |
---
Speakers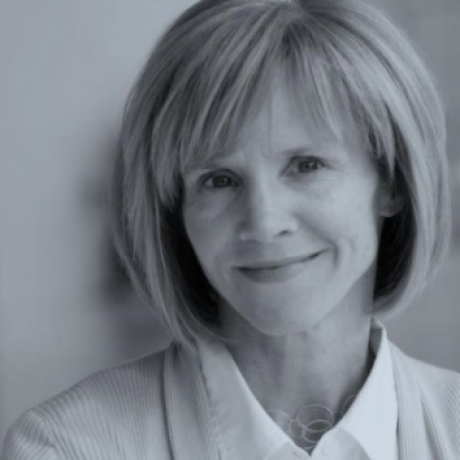 Elisabeth Reynolds
Executive Director, MIT Task Force on the Work of the Future
Principal Research Scientist
Executive Director, MIT Industrial Performance Center
Lecturer, Department of Urban Studies and Planning
Elisabeth Reynolds is a principal research scientist and executive director of the MIT Industrial Performance Center, as well as a lecturer in MIT's Department of Urban Studies and Planning (DUSP).
Her research examines systems of innovation and economic development more broadly with a focus on advanced manufacturing, growing innovative companies to scale, and building innovation capacity in developed and developing countries. Prior to coming to MIT, Reynolds was the director of the City Advisory Practice at the Initiative for a Competitive Inner City (ICIC), a non-profit focused on job and business growth in urban areas.
She has been actively engaged in efforts to rebuild manufacturing capabilities in the U.S., most recently as a member of the Massachusetts Advanced Manufacturing Collaborative. She is a graduate of Harvard College and holds a Master's in Economics from the University of Montreal as well as a PhD from MIT DUSP.
---

Michael McClelland
AI Strategic Policy Advisor at Digital Catapult NI
Digital Catapult - Northern Ireland (digicatapult.org.uk)
Michael McClelland is an experienced Senior IT leader with over 20 years' experience leading global (US, Europe & Asia) Software Engineering and business facing organisations primarily at Seagate Technology.
Michael has experience leading a number of high profile global initiatives including the establishment of offshore development teams in India and Malaysia; championing best-in-class software development and architecture methodologies/approaches; development of reporting and analytics solutions leveraged across Seagate's high tech global manufacturing sites; heading up the global integration strategy (client-server to SOA migration) and leading the global Reader Head IT organisations transition to the Scaled Agile Framework (SAFe).
Michael played a significant role moving forward a number of strategic partnerships between Seagate and 3rd parties focused on the use of leading edge AI and Data Analytics technologies that lead to significant long term partnership and investments. Michael's current role at Digital Catapult Northern Ireland is focused on establishing Northern Ireland's first fully collaborative Artificial Intelligence Collaboration Centre (AiCC).
This Centre is designed to pull together the best NI AI research (Ulster University and Queen's University) with Industry to execute world class AI research, develop NI's AI talent pipeline, support the creation of world class AI businesses & product commercialisations and pioneer the need for open data to accelerate breakthrough AI research and development.
Michael graduated from Ulster University with an MSc in Computing and Design (2003) and Masters in Business Administration with Distinction (2016).
---

Richard Johnston
Deputy Director, Ulster University Economic Policy Centre
Richard is an Economist with two decades of experience across a range of roles in the public, private and academic sectors focussing mainly on policy development and delivering better outcomes for society. He is a Member of the Economic Advisory Group, appointed by Minister Dodds and a Member of the Ministerial Advisory panel on Infrastructure, appointed by Minister Mallon.
Richard is a graduate of Ulster University, holds an Executive Education certificate in Behavioural Economics from Harvard and has had research published by the Microeconomics of Competitiveness network in Harvard. He has served on a number of Boards and is currently a member of Warrenpoint Harbour Authority and Inspire Business Centre. His areas of research include competitiveness, COVID impacts and policy interventions, productivity, digitisation, the knowledge economy and the future of work.
---

Shay Walsh
Managing Director, BT Communications Ireland Ltd
Managing Director of BT Ireland's end to end business in the Republic of Ireland (BT Communications Ireland Ltd) and is responsible for business and wholesale sales, network operations and the company's data centre infrastructure in the Republic of Ireland. Shay, a 20-year veteran of the BT business, was appointed to the role in October 2015. He is also a board member of the YSTE (Young Scientist & Technology Exhibition) and the Valentia Island Cable Foundation.
---

Elaine Smyth
Director of Innovation Community at Catalyst
Elaine Smyth is the Director of the Innovation Community at Catalyst, Northern Ireland. Catalyst is a technology hub providing workspace to over 170 innovation companies, from startups to multi-nationals together with QUB ECIT research institute across three campuses. As a not for profit organisation Catalyst invests the surplus from rental income to support the growth of entrepreneurship and startups through a range of programmes and initiatives. Over 900 entrepreneurs and startups avail of this support each year.
Before joining Catalyst, Elaine has held roles as HR Director, Chief Operating Officer and Global Consultancy Services Director for several local technology companies and Investment Director roles with local venture capital firms.
Elaine is passionate about entrepreneurship and believes there will be many more exciting and successful local technology companies leading the world from Northern Ireland.
---

Steve Whittaker
Senior Manager, US Academic Research Partnerships, BT
Steve is responsible for BT's research partnerships with leading US universities and business schools. He has broad interests in emerging technologies, the management of innovation and the impact of technology on individuals, organizations, society and the economy. Prior to moving to the US, Steve was based at BT's Adastral Park research centre where he held a range of research, research management, business development and consulting roles. Steve is currently based in Washington DC and Cambridge MA.
---
Related topics