What's going on in prisons in Ireland?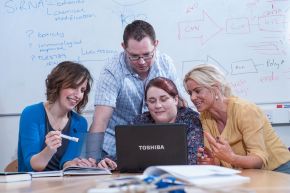 This event has ended
Date

Time

18:30 to 20:00

Location

Black Box, 18-22 Hill Street, Belfast BT1 2LA

Organiser

Markus Ketola

Contact details
Five prison researchers present their unique PhD findings on the needs, attitudes and experiences of prisoners and staff in the North and South of Ireland, during a period of transition for both prison systems...
Chaired by Dr Linda Moore (Senior Lecturer, Ulster University).
Presentations:
Conor Murray (Ulster University): '"Can't Hack the Whack": Exploring Young Men's Experiences of Time in Prison Through the Lens of Masculinity'
Sarah Lawrence (Queen's University Belfast): 'The Disciplined Body'
Joe Garrihy (University College Dublin): 'Prison Officers' Occupational Culture and Identity'
Dr Colette Barry (Dublin Institute of Technology): 'Dealing with Death in Irish Prisons: Staff Experiences of Responding to Prisoner Deaths in Custody'
Conall O'Rourke (Queen's University Belfast): 'History of Abuse and Traumatic Brain Injury (TBI) in Female Offenders'
Entry is free - book your place here.