Ulster University Graduate Fashion Show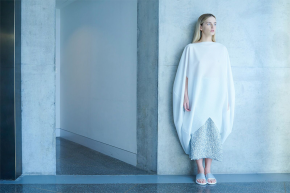 This event has ended
Date

Time

19:30 to 21:30

Location

Europa Hotel, Belfast

Organiser

Kelly Gordon

Contact details

+44 28 9536 7285
k.gordon@ulster.ac.uk
This event has ended. View details for the 2017 Graduate Fashion Show
The Ulster University Fashion Show is back, showcasing Northern Ireland's most exciting emerging designers from Ulster University's Belfast School of Art.
The world famous Europa Hotel will host the showcase of work.
At the launch of their careers, this year's graduates of Ulster University's BA Hons Textile Art, Design and Fashion course are set to display their diverse talents across knit, print, embroidery, weave and pattern construction.
Doors open at 18:30 with the show commencing at 19:30