Page content
This second seminar will explore international experiences of dealing with enforced disappearances with a specific focus on how the art has helped mobilise campaigns.
Speakers
Nicole Drouilly, a human rights advocate who campaigns against impunity during the Pinochet dictatorship. She is a member of Memoriaviva.com and "Memoria del Sur Oral History Project", and is a textile artist.
Alit Ambara, is a poster artist from Singaraja, Bali, Indonesia. He established Nobodycorp as a graphic design studio in 1993. Nobodycorp combines Alit's experience as a human rights activist and his proficiency as an artist. Alit is a member of the Transformative Memory network.
Jaime Nuguer, Argentinean labour and human rights lawyer
Respondent: Catherine Flood, Curator at Victoria & Albert Museum, and co-curator of Disobedient Objects.
Moderator: Professor Brandon Hamber, the John Hume and Thomas P. O'Neill Chair in Peace, Ulster University
Photo credit: La Cueca Sola / Dancing Cueca alone, Chilean arpillera, Anonymous, 1989, Oshima Hakko Museum collection, Japan. Photographer Martin Melaugh, © Conflict Textiles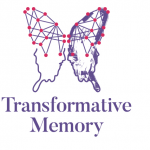 Event info
This event has ended
Monday 31 August
4pm to 5.30pm
Online