Page content
You are cordially invited to Ulster University's School of Media, Film and Journalism Graduate Show 2017.
It will show case the short films, photo imaging and interactive media work of over 90 students as they launch their careers.
It will also exhibit the work teams of students undertook with charities nationwide to re-design their branding.
The show will be opened by Helen Thompson, Head of Talent Management BBC NI and also Anthony Newman, President of Causeway Chamber of Commerce and guests will include local dignitaries.
Date: Thursday 18 May 2017
Time: 6.30pm in U123, entrance behind main reception desk, central building, Ulster University, Coleraine campus, Cromore Road, Coleraine BT52 1SA.
Reception and exhibition: 7pm - 8pm in Faculty of Arts iBlock
The exhibition is then open to the public in iBlock from 10am - 4pm Monday to Friday from 19 to 25 May 2017.
Short films will be shown daily during these dates from 1pm - 2pm in the iBlock Atrium.
School and community groups can book in advance.
Admission Free.
Coleraine Campus Location
The feeling of community at our campus makes for a warm and welcoming student experience.
Campus Address
Ulster University,
Cromore Rd,
Coleraine
BT52 1SA
Campus maps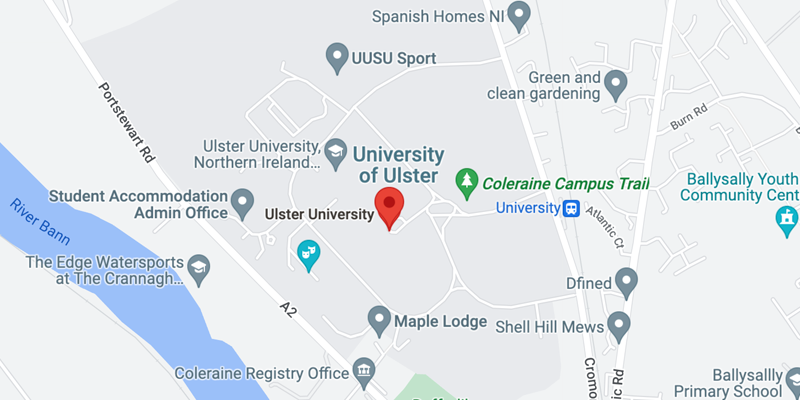 Coleraine Google Map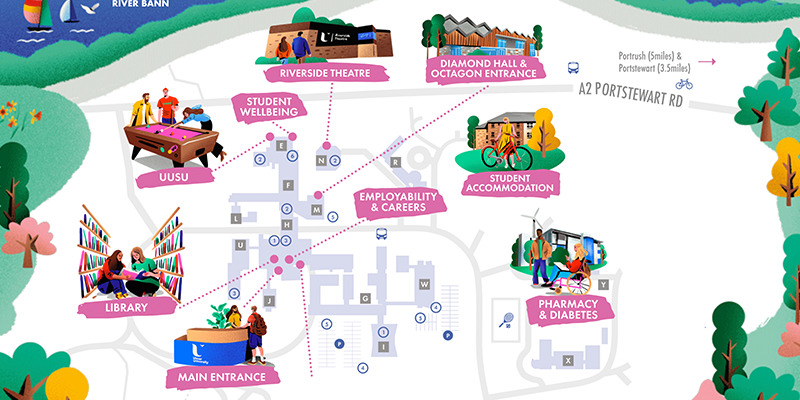 View Coleraine Map