Page content
This session examines the barriers to education faced by adult learners from disadvantaged communities...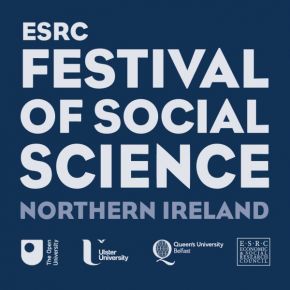 The research draws on qualitative data, which examines learning journeys of adult learners, from their perceptions of early formal education, to their hopes and fears in returning as adult learners. Our findings support other research into adult learning and education, which suggests that adult education can have a positive impact on health and well-being and on social and community participation. The research findings are presented in an innovative role play dramatisation of 4 adult learner journeys, using a life size Snakes and Ladders board game. Please also see attached image for the Festival which we are asked to use.
Presenters: Dr Roaemary Moreland; Dr Isobel Hawthorne-Steele and Dr Erik Cownie
Mr Sydney Trotter (part-time community tutor) and adult students: Mrs Tina Rahman, Mr Sohailur Rahman, Ms. Sinead Byrne & Ms. Reagan Byrne.
The event is free to attend, you can book your place here.
Belfast Campus Location
The Belfast campus is situated in the artistic and cultural centre of the city, the Cathedral Quarter.
Campus Address
Ulster University,
2-24 York Street,
Belfast
BT15 1AP