Ulster University, Magee Campus (Derry), is pleased to host the 17th annual Irish Screen Studies Seminar.
The Irish Screen Studies Seminar provides a unique platform for the presentation of new work – research, practice, and research through practice – by scholars and filmmakers from third-level institutions in Ireland, as well as those working on Irish screen-related topics in other universities and colleges worldwide.
The seminar is aimed at academic researchers and practitioners in film and screen cultures in the broadest sense, touching on audio, film, television, digital media, trans-media, gaming and related interdisciplinary activity.
The ISSS actively promotes the exchange of ideas and offers postgraduate and early career researchers and practitioners an ideal opportunity to present evolving screen-related research and practice in a constructive and encouraging forum.
Conference papers will be archived on the Irish Screen Studies website.
We are delighted to announce that the keynote speakers for the conference will be
renowned film theorist Professor John Hill
Professor of Film Studies at Royal Holloway London
Dr. Liz Greene, Reader in Film and Sonic Arts at Liverpool John Moores University.
Programme
Day One - 6th May
Time
Session
9.45am to 10am
Opening Remarks: Brian Bridges (UU, Magee)
10am to 12pm

Panel 1: Narrative Encounters, Subjectivity & Power

Cinematic VR and the Transgressive Shot (Alan Hook, UU, Coleraine)
Essayistic Portrait: Limits of Representation (James Mulvey, UCC)
Institutional Acts of Watching in Irish Cinema: Surveillance, Power and the Camera (Sandra Costello, UCC)
A Political Economy of Audiovisual Industrial Production: How does the State Wield Power? (Maria O'Brien, Future Screens)

Chair: Murat Akser (University of Ulster at Magee)

12.15pm to 1.45pm

Panel 2: Emigration, Cultural Heritage & Culture Wars

Telling Our Story: Sharing the Experiences of Irish Emigrants Through Film (Daithí McMahon, Derby)
Do not Forget Your Past: The Role of Irish Cultural Heritage in Tomm Moore's Irish Folklore Trilogy (Yago Paris)
'All This Anarchy': Representations of the IRA within The Long Good Friday and British Crime Films (James Shelton, Independent Scholar)

Chair: Maria O'Brien (DCU)

2.30pm to 4pm

Panel 3: Vampires, Villains and Victims

Fangs in the Mist: The Irish Roots of the Cinematic Vampire (Gerard Gibson, UU, Magee)
"This is just how things are": An Analysis of the Contemporary Slasher Film Cycle, Trauma & 'Lucky' (John Kavanagh, UU, Magee)
Transmitted Orally: Demon Possession Horror, Popular Feminism(s) and Popular Misogyny (Máiread Casey, NUI, Galway)
Chair: Jennie Carlsten (UU, Coleraine)

4.30pm

Keynote 1: The Beginning of Troubles Drama in the 1970s

John Hill (Royal Holloway, University of London)

7pm

Pub Quiz

(Quiz Masters: Gerard Gibson & John Kavanagh, UU, Magee)
Day Two - 7th May
Time
Session
9.45am to 10am
Day 2 (Welcome: 9:45) Opening Remarks: Murat Akser (UU, Magee)
10am to 11.30am

Panel 4: Muscular Masculinity, Euro Sport & Wildlife Filmmaking

The Hyperbolic White Body: Arnold Schwarzenegger, 1980s Cinema and Becoming America (Odin O'Sullivan, UCD)
Sport in European Cinema: 'Play for the People Who've Accepted You' (Seán Crosson, NUI)
Wildlife Filmmaking in the Age of Extinction (Carter McCormick, UCC)

Chair: Victoria McCollum (UU, Magee)

11.45am to 1.45pm

Panel 5: Alternative Methodologies in Film Research

Popular Music and "Composite" Scoring in the Films of Baz Luhrmann (James Denis Mc Glynn, UCC)
'See the Sea' as 'Queer Thriller' (Peadar Kearney, Maynooth U.)
Viewing the Screen "As If" (Marija Laugalyte, UCC)
Queer Filmmaking Practice: Strategies for Resistance (Kevin Gaffney, UU, Magee)

Chair: Conn Holohan (NUI Galway)

2.30pm

Keynote 2: Researching audiovisually: experiments in videographic criticism in David Lynch's The Elephant Man (1980) and Blue Velvet (1986)

Liz Greene (Liverpool John Moores University)

4pm to 5pm

Workshop with Q&A: Screen Studies in the Time of Covid

How film scholars have managed during the past year:

Missing the Cinematic Experience: Jennie Carlsten (UU, Coleraine)
Creative Practice: Victoria McCollum (UU, Magee)
The PhD Experience: Máiréad Casey (NUI, Galway)
Research & Archives: Aaron Hunter (TCD)

Facilitators: Jennie Carlsten (UU, Coleraine) Aaron Hunter (TCD)
Call for Papers
We invite proposals in all areas of film and screen research and/or practice.
To submit an abstract/proposal, please email 250 words and a short bio to ISS2020seminar@gmail.com by 21 March 2021.
For updated information on the conference please visit irishscreenstudies.ie or the Irish Screen Studies page on Facebook .
Magee Campus Location
Campus Address
Ulster University,
Northland Rd,
Londonderry
BT48 7JL
Campus maps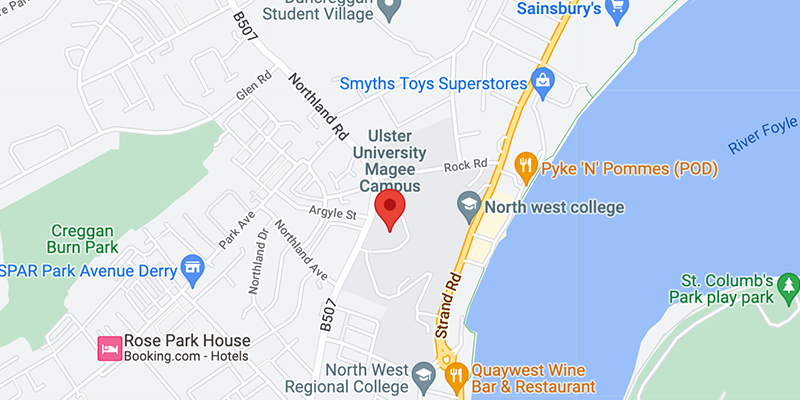 View Google Maps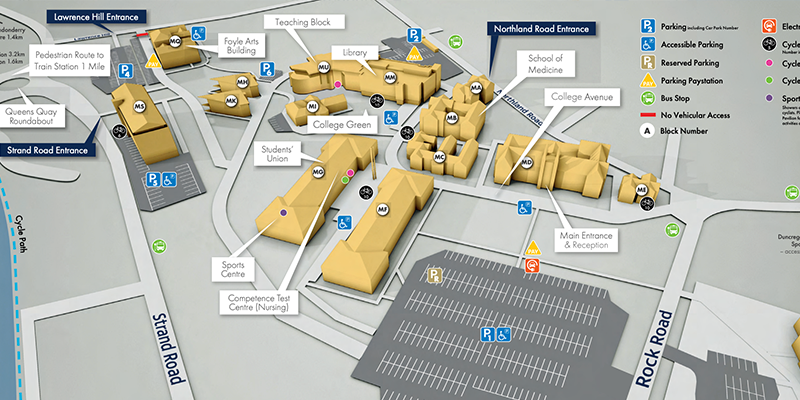 View Map Diagram