Performances: Theatre for Young Audiences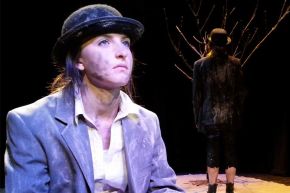 This event has ended
Date

Time

18:30 to 20:30

Location

Magee campus


Foyle Arts Building
These performances come out of our module called Theatre for Young Audiences - the only one of its kind in Ireland. It aims to expand students' understanding of performance and focuses on the specific demands of creating work for young audiences. It develops a range of critical and theoretical perspectives and practical skills that complement earlier parts of the Drama programme. It aims to produce practitioners who can integrate theory and practice in all that they do.
The module is coordinated by Dr Tom Maguire. He teaches and researches into contemporary performance, particularly in British and Irish theatre. Tom co-edited Theatre for Young Audiences in the UK: a critical handbook (2013) and his monograph Performing Story on the Contemporary Stage was published by Palgrave MacMillan in 2015. He helped bring the All-Ireland TYA event, The Gathering to Magee in 2014. He has recently completed a project with CAHOOTS NI involving child spectators with visual impairments in the production of The Gift by Charles Way.
The technical aspects of all practical work in Drama are supported by the work of Adrian O'Connell. Having returned to education, Adrian graduated with a First Class Honours degree in Drama from Ulster and is currently working towards his PhD.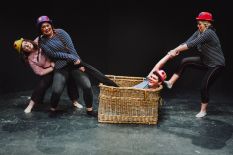 Ulster University's Creative Arts Showcase in Derry~Londonderry showcases the creative talents of our students in Music, Drama and Design.
---
Related links