Belfast School of Art Annual Student Exhibition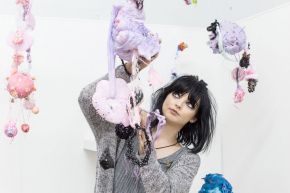 This event has ended
Date

to

Time

10:00 to 17:00

Location
Students from Belfast School of Art continue to make a significant contribution to the field of contemporary art and design both nationally and internationally.
Late opening on Thursday 8 June from 10am to 8pm.
Come and see exciting, unexpected and innovative work made by our students in dynamic studios in the heart of the Cathedral Quarter.
View the work of future creative leaders in: Contemporary Applied Arts: ceramics, jewellery and silversmithing; Animation; Interaction Design; Graphic Design and Illustration; Photography; Fine Art: painting, printmaking, drawing, sculpture, time-based art, performance, digital media, video; Textile Art, Design and Fashion… and more.
Exclusive preview for alumni
(Friday 2 June, 5pm-6pm)
Ulster University alumni are invited to an exclusive preview of the Exhibition before it opens to the public. There will be an opportunity to network with University staff, graduates and students and hear from the School about some of the key developments in recent years. Simply click the register button to book your alumni ticket.
You will of course be able to have a look round the exhibition and even make some purchases.
Address
Ulster University
York Street
Belfast
County Antrim
BT15 1ED
Campus maps