PG Café - Biomedical Science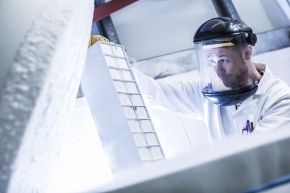 This event has ended
Join us at our PG Café to find out more about Biomedical Science.
The course is primarily designed for career advancement for those working as Biomedical Scientists in the hospital sector or working in the wider discipline of biomedical science, including bio-pharmaceutical and bio-industries.
This course currently allows specialisation in either: cellular pathology, clinical chemistry, haematology, or medical microbiology, and provides the opportunity for critical reflection and evaluation of current practice and policy, enabling lifelong learning and professional development in biomedical science.
Register for this Event
---
Belfast campus location info
Address
Ulster University
York Street
Belfast
County Antrim
BT15 1ED
Campus maps