Geography & Environmental Sciences Applicant Information Event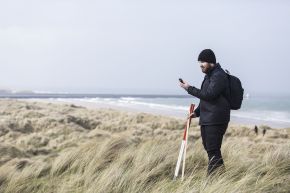 This event has ended
Come along to Coleraine campus to find out more in-depth information about studying degree programmes within the areas of Geography and Environmental Sciences.

This is your opportunity to;
find out more about your course
meet our teaching staff
talk to current students
explore the campus and get a sense for student life at Ulster
This event commences at 12pm and finishes at 3pm. Parents / guardians are most welcome too.
This invitation is not confirmation of an offer. Please check UCAS track for an update on your application status
REGISTER BELOW
---
Course Information
Geography - BSc Hons
2019/20 Undergraduate Full-time
Bachelor of Science with Honours
Geography is the study of the Earth as the home of people. It concerns the disposition and interaction of people, resources and natural events, and places emphasis on cultural and social perspectives. It also explores the nature, scale and processes affecting physical features on the surface of the Earth, and the human element in global events.
A Geography degree provides a...Read more
Find out more about this course
---
Environmental Science - BSc Hons
2019/20 Undergraduate Full-time
Bachelor of Science with Honours
BSc Environmental Science
Environmental science is a multidisciplinary academic field that integrates many of the sciences taught at secondary school (including Geography) and applies to the study of the environment, and to the solution of environmental problems. The tcourse offers an integrated, quantitative and interdisciplinary approach to the study of environmental systems. This includes processes and management issues related to the...Read more
Find out more about this course
---
Register for this Event
Address
Ulster University
Cromore Road
Coleraine
County Londonderry
BT52 1SA
Campus maps