Page content
Myopia (sometimes called short or near-sight) is an error of focus of the eye usually caused by excessive growth of the eyeball. It is relatively easy to correct the blurry vision associated with the large myopic eye using spectacles, contact lenses or surgical techniques. However, myopia is increasingly recognized as an important public health issue because it is associated with an increased risk of eye disease and pathology that can lead to serious visual impairment. For this reason the cost of myopia to the Health and Social Care Services and the individual goes above and beyond the comparatively minor financial burden of spectacles. These costs are set to escalate as myopia becomes more prevalent. A 'myopia epidemic' has been described in Asia where, in some regions, more than 90% of the adult population has the condition. To date, European populations have demonstrated a lower prevalence of myopia than their Asian counterparts but this situation is changing. It is important for policy makers, clinicians and commissioners of eye care services to have a clear, up-to-date and population-specific understanding of the scale of myopia and the drivers underpinning its development and progression so that parents and children receive appropriate services and advice.
This lecture will describe the outcomes from Ulster University's Northern Ireland Childhood Errors of Refraction (NICER) Study, the largest prospective study of myopia prevalence and progression in school age children in the UK and Ireland. The NICER Study has demonstrated that myopia prevalence in childhood has more than doubled in the past 50 years and that myopia is occurring at a younger age than previously thought. The lecture will explore why contemporary children are more at risk for myopia and discuss what strategies might be employed to reduce this risk and improve the outlook for children's visual health in the future.
The response will be given by Dr J Margaret Woodhouse PhD OBE, Senior Lecturer, Department of Optometry and Vision Science, Cardiff University.
Coleraine Campus Location
The feeling of community at our campus makes for a warm and welcoming student experience.
Campus Address
Ulster University,
Cromore Rd,
Coleraine
BT52 1SA
Campus maps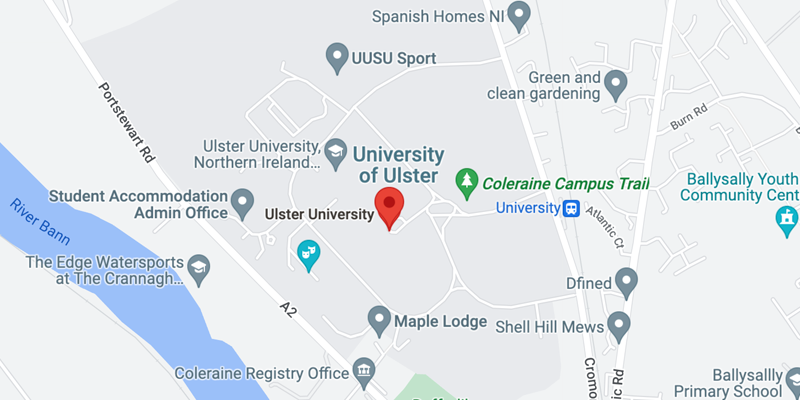 Coleraine Google Map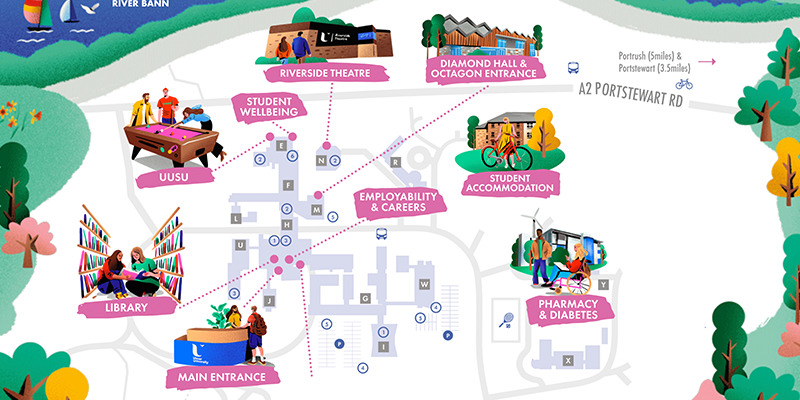 View Coleraine Map
Event info
This event has ended
Tuesday 29 November
6.30pm to 8pm
Lecture Theatre 8
Corporate Events Office