Page content
Professor Eiléan Ní Chuilleanáin, Fellow Emerita of Trinity College Dublin, will deliver the Annual Robert Welch Memorial Lecture in Literature entitled "The Evergreen Road: a hidden Ireland in the city".
Since the publication of Daniel Corkery's The Hidden Ireland the country has been haunted by the presence of a parallel entity with its own history and its characteristic mechanism for the transmission of cultural value. The influence of place, particularly birthplace, on this conception of a spiritual binary is important and this lecture will look at the way three writers who belonged to contiguous locations on the south side of Cork city respond to it: Robert Welch, poet, novelist and academic, Patrick Galvin, working-class poet, dramatist and autobiographer, and the Irish-language poet and dramatist Liam Ó Muirthile. Bob Welch as a bilingual writer, an expert on the translation of Irish literature and an amphibian between the creative and academic spheres, has much to tell us about the split in our cultural consciousness, and one idea which will be explored with the help of these writers' work is the role of the city in the life and in the history of Gaelic Ireland, so often identified with the rural and the remote.
The response will be given by Dr Katherine Byrne, School of Arts and Humanities, Ulster University.
This lecture is open to everyone.
Ulster University - Celebrating 50 Years at Coleraine
Coleraine Campus Location
The feeling of community at our campus makes for a warm and welcoming student experience.
Campus Address
Ulster University,
Cromore Rd,
Coleraine
BT52 1SA
Campus maps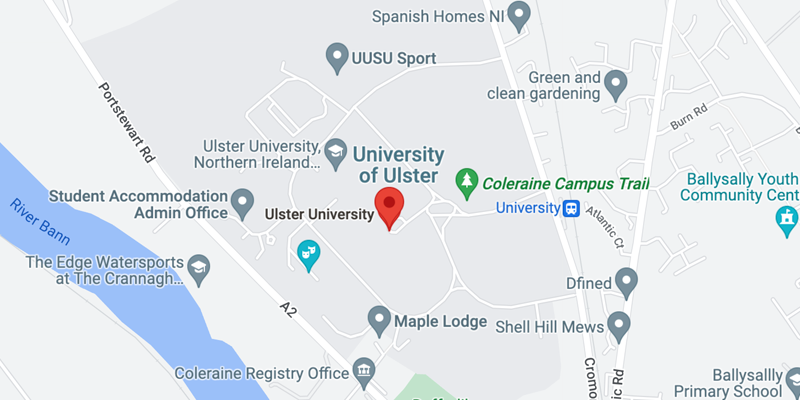 Coleraine Google Map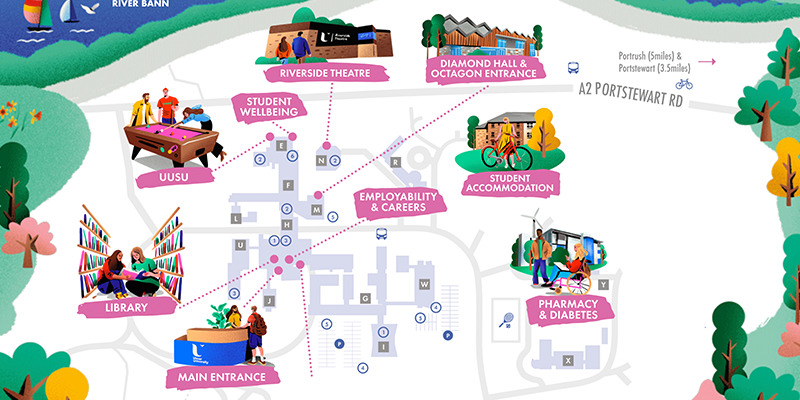 View Coleraine Map
Event info
This event has ended
Wednesday 21 March
6.30pm to 8pm
Lecture Theatre 8
Corporate Events Office