Smart Working: Re-design of the public sector workplace environment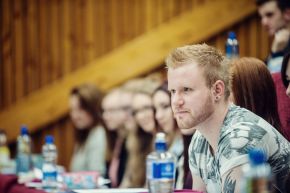 This event has ended
For sometime now it has been well understood that the often complex variables impacting upon the design of the workplace (buildings, work patterns, technology, workforce & inter-generational expectations, etc.) can and should be managed if the public sector is to occupy 21st C. office space that is fit for purpose.
Understanding this takes us beyond simplistic real estate metrics and into a procurement process that is much more holistic, analytical and responsive.
This event is co-sponsored by Ulster University and Enterprise Shared Services within Dept. Finance & Personnel.
Register
Address
Ulster University
York Street
Belfast
County Antrim
BT15 1ED
Campus maps