Page content
Victor Gault BSC PhD CBiol MRSB FIBMS FHEA, Professor of Experimental Medicine, presents as part of the 2016-17 Professorial Lecture series.
Diabetes has been described as the epidemic of our time which currently affects over 420 million people globally. Briefly, diabetes results from a failure of the body's ability to produce and use the hormone insulin, which is the primary controller of whole body metabolism. Diabetes is a serious disease, often linked with obesity, which if left untreated can lead to major damage to most body systems and ultimately shortened life. Most recently attention has moved from the focus on the source of the body's insulin to the places where it acts and may be deficient. For example, the brain is a highly metabolically active organ which is dependent on insulin for sustained functionality, yet the intricacies surrounding insulin, diabetes and the brain is largely unchartered territory. Given the rise in metabolically-related neurodegenerative disease (increasingly coined "type 3 diabetes"), and the societal impact of dementia and other aspects of cognitive decline, these areas of research hold much promise to tackle diabetes in its widest context.
This lecture will focus on an emerging aspect of diabetes research, which is the exploration of the pathological outcomes induced by diabetes on brain integrity and cognitive function, and how mechanistically, molecules naturally produced and secreted from the gut can affect learning and memory processes. Pioneering research conducted at Ulster will showcase the latest findings in this exciting new area and the promise held by bioengineered forms of such molecules as targeted treatments for type 2 diabetes and associated cognitive decline. This approach could additionally open up new research avenues to address deficiencies in the medicines and tools available to treat the alarming rise in neurodegenerative disorders and dementia.
The response will be given by Peter Jones, Professor of Endocrine Biology, Diabetes and Nutritional Sciences Division, King's College London.
This event is open to everyone
Coleraine Campus Location
The feeling of community at our campus makes for a warm and welcoming student experience.
Campus Address
Ulster University,
Cromore Rd,
Coleraine
BT52 1SA
Campus maps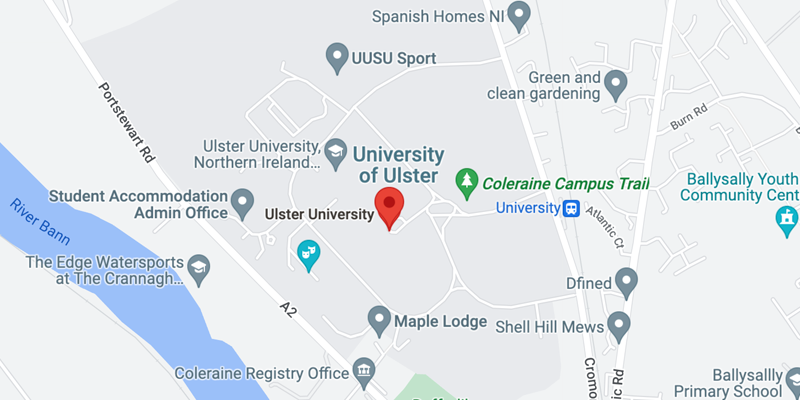 Coleraine Google Map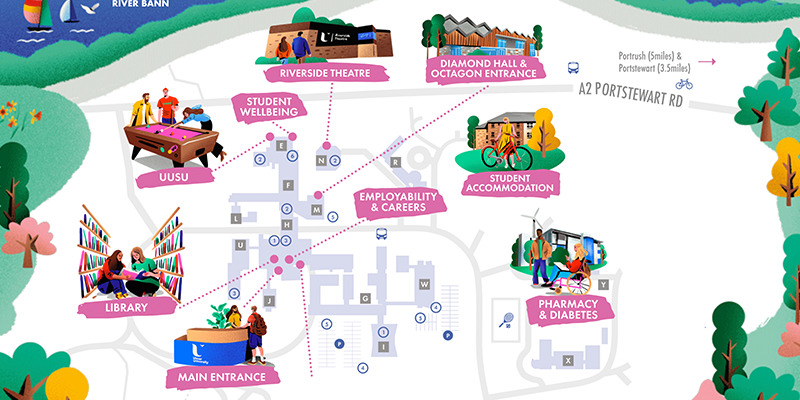 View Coleraine Map
Event info
This event has ended
Tuesday 25 October
6.30pm to 8pm
Lecture Theatre 8
Corporate Events Office