Page content
Ulster University, as the Vauxhall International North West 200 Official Education Partner, in association with Women in Business and Causeway Enterprise Agency, is delighted to host a special breakfast event with Maria Costello MBE.
During this event, which is being held as part of 'celebrating 50 years of the Coleraine campus', Maria will tell her extraordinary story of the highs and lows in her career to date, sharing how to overcome significant challenges to achieve world-class success. There are lessons to be learned not only for the world of sport, but for those seeking to break boundaries in the world of business.
Maria is probably the most prominent woman in motorcycle road racing, achieving unrivalled success in a high-risk world. Not only is she succeeding in a male-dominated sporting arena and challenging gender stereotyping, but her story is one of remarkable resilience and determination. Overcoming astonishing injuries – including 24 broken bones– she went on to gain multiple podium finishes in real road races. Notable successes off the track include setting a Guinness World Record, achieving Sports Personality of the Year award, performing as a rider double for Reese Witherspoon in a Hollywood movie, becoming a published author, and an animated character in a PlayStation game.
Never satisfied with confining her success to the track however, Maria breaks boundaries to pave the way for more women racers and motorcyclists alike. In 2013 she founded 'Woman on a Motorcycle' a community space where like-minded ladies can share experiences and ideas. She is a 2017 IAM RoadSmart road safety Ambassador and also a Competitor and rider for BMW Classic, since 2014 to the present day.
This event will commence with breakfast at 9:30am, followed by the key note speaker, Q&A and networking opportunities.
Tickets cost £5 with proceeds of all sales being donated to The Air Ambulance.
Coleraine Campus Location
The feeling of community at our campus makes for a warm and welcoming student experience.
Campus Address
Ulster University,
Cromore Rd,
Coleraine
BT52 1SA
Campus maps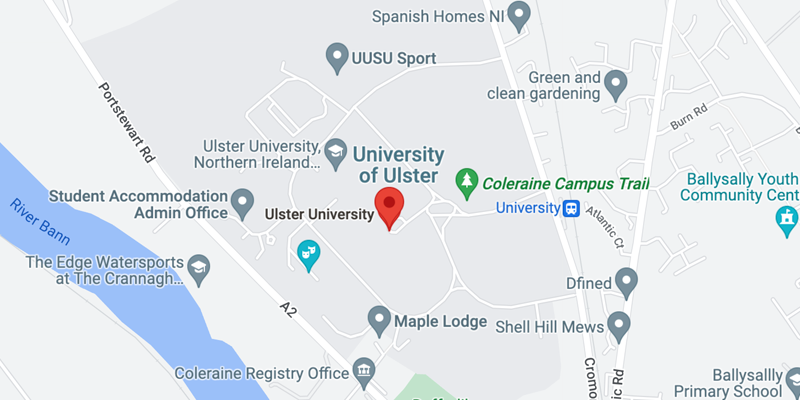 Coleraine Google Map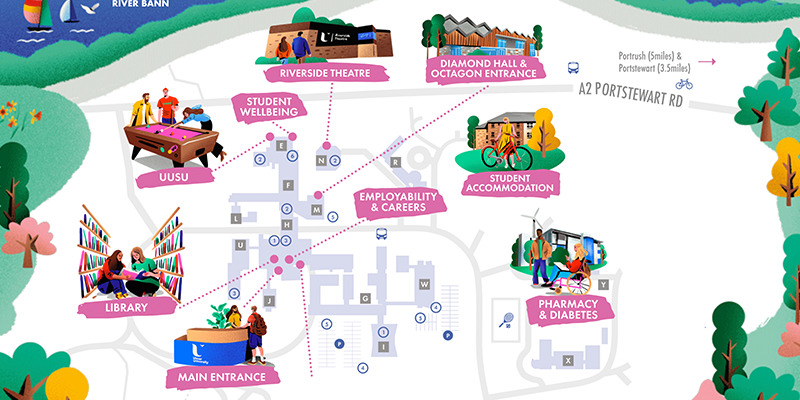 View Coleraine Map