Mooting Mentoring and Training (open to law students)
Student(s) will prepare materials for training and engage with other students in preparation for participation in external Moot Court competitions on behalf of Ulster University.
---
Outline of Activity
This will involve instructing students about all the relevant elements of Mooting including the preparation of skeleton arguments, hearing bundles/booklets, proper forms of etiquette in Moot Courts, constructing persuasive arguments, honing arguments and persuading 'Judges'. It may also involve presiding over mock Moot Courts to ensure other students have the best opportunity to prepare for external competition.
Learning Outcomes
Participants will have acquired the skills of preparing material for delivery to peers; assessing the work of peers in a helpful manner in an extra-curricular environment. Participants will also develop organisational skills and develop their own capacity to learn as a result of 'being on the other side' of the learning/teaching divide.
Assessment Details
Ciaran White, as Director of Mooting, will assess the materials prepared and the delivery of them as part of this activity.
Level of Commitment
Total: 36 hours
Related Staff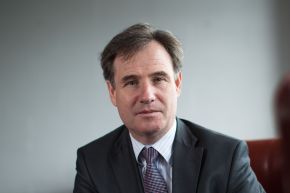 ---