Legal research gathering services for Family Mediation NI
A student will be tasked with providing desk research, essentially a literature review of relevant, pertinent, academic peer-reviewed material for Family Mediation NI, to assist them in their future development and progress.
---
Outline of Activity
A student will identify from theUniversity's journal databases relevant and useful academic articles dealing with therole, effectiveness and impact of family mediation in the resolution of family lawdisputes. This is particularly relevant in light of the recommendations of the Civil andFamily Justice review recently conducted by Lord Justice Gillen. This Review willinfluence change in this sector and FMNI may well be part of that change, and thisliterature review will be useful to FMNI in preparing for these changes andconsidering what role it may play. FMNI, as a small local NGO, does not have theresources to conduct even this type of exercise and there is a danger that its ability tocontribute to the aforementioned Review process will be hampered unless it has thesort of 'grounding' research support that would be offered in this way.
Learning Outcomes
The student will:
Enhance their research skills.
Develop and extend their ability to assess relevant and irrelevant research material.
Appreciate the value of academic material in a practical setting, specifically how it can enhance and direct the activity and plans of a NGO.
Develop skills of matching academic material to the work and activities of a functioning NGO.
Assessment Details
The student will be required to write a 800 -1,000 word reflective evaluation of the experience.
Level of Commitment
20 hours.
Related Staff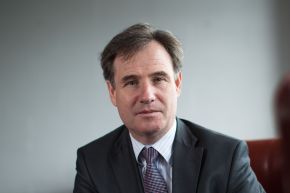 ---