All campuses closed for teaching and social activities
Three Minute Thesis (3MT) Competition: Heat for Jordanstown & Belfast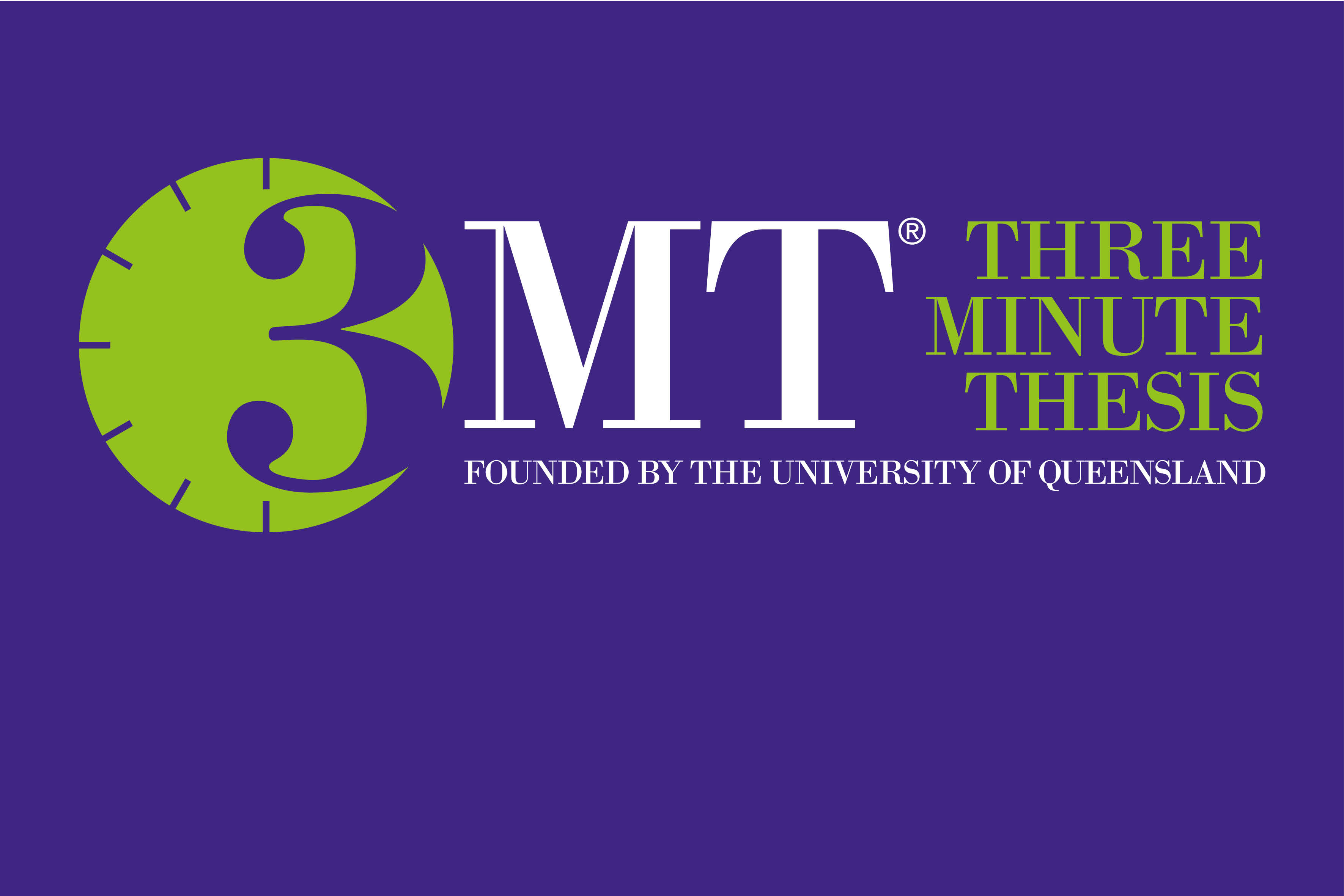 An 80,000 word PhD thesis would take 9 hours to present. Your time limit... 3 minutes!
The Doctoral College is delighted to announce that Ulster University will be running the Three Minute Thesis (3MT®) competition for the first time. 3MT® was first developed by the University of Queensland, and is now a global initiative with up to 96 UK universities taking part this year in the Vitae 2018 3MT® national competition.
3MT® is an academic competition that challenges PhD Researchers to describe their research and its significance, in non-specialist language to a general audience, in just three minutes. Participation in the competition helps PhD researchers to build their confidence and hone their presentation and communication skills. It is also a great way for others to find out about the exciting and varied research going on across the University at doctoral level.
---
The key competition dates are:
| Competition Details | Dates | Venue |
| --- | --- | --- |
| Registration Form Deadline | 29 March 2018, 5pm | Online |
| Initial Heat: Jordanstown and Belfast PhD Researchers | 25 April 2018, 10am-1pm | Jordanstown campus |
| Initial Heat: Coleraine and Magee PhD Researchers | 26 April 2018, 10am-1pm | Coleraine campus |
| Campus Semi-Final: Coleraine and Magee PhD Researchers | 8 May 2018, 10am | Magee campus |
| Campus Semi-Final: Jordanstown and Belfast PhD Researchers | 9 May 2018, 10am | Belfast campus |
| Ulster 3MT® Final - hosted on the Magee campus (filmed) | 6 June 2018, 5.30pm | MU011, Magee campus |
| Semi Final of National 3MT Competition (video to be submitted, held online) | July/August 2018 | Online |
| Final of Vitae 2018 National Competition | 17 September 2018 | Vitae Conference, Birmingham |
Address
Ulster University
Shore Road
Newtownabbey
Co. Antrim
BT37 0QB
Campus maps