All campuses closed for teaching and social activities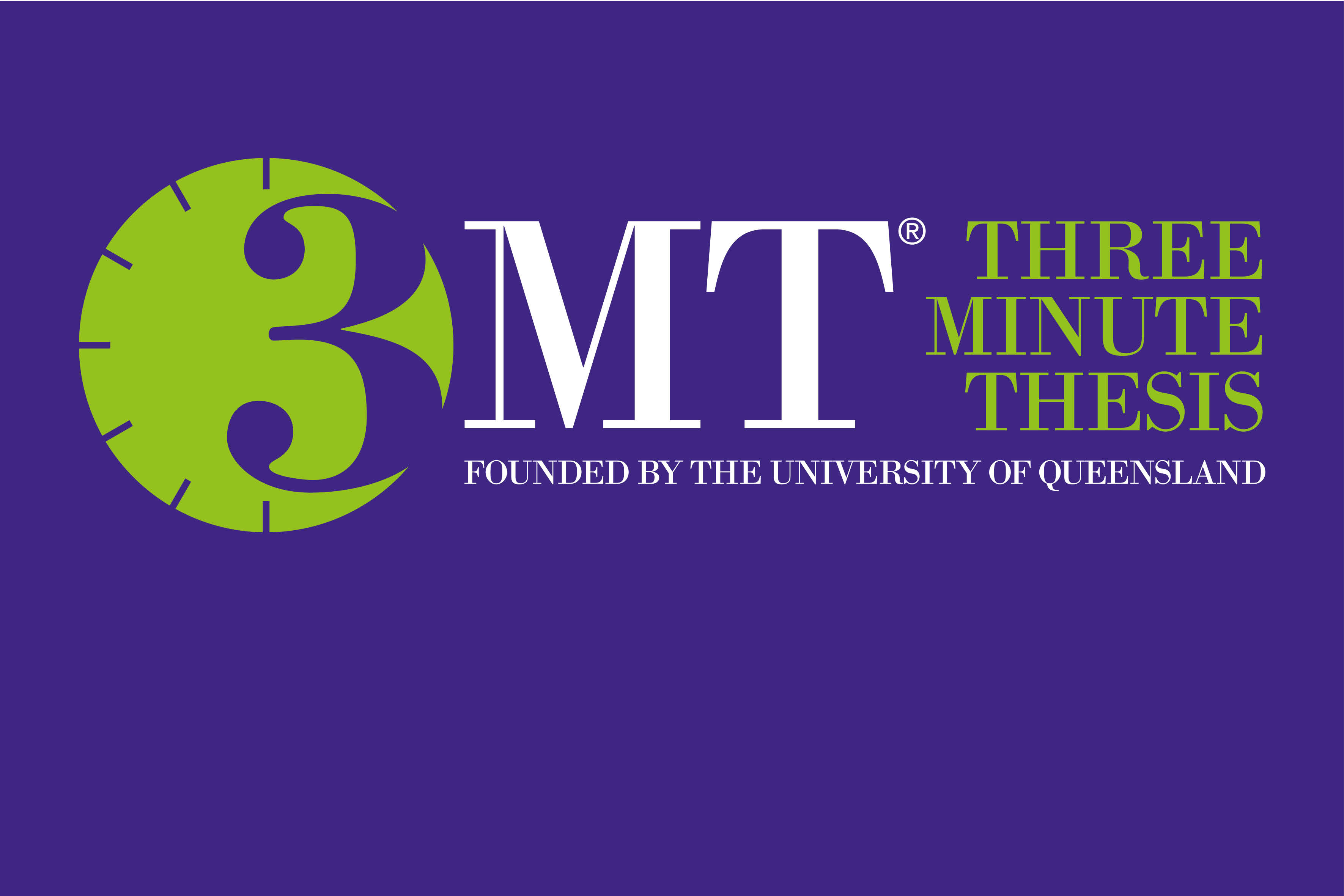 Ulster's first Three Minute Thesis (3MT) Competition
An average PhD thesis would take 9 hours to present: their time limit is 3 minutes!
The Doctoral College is delighted that Ulster University is taking part in Three Minute Thesis (3MT®) competition for the first time. 3MT® was first developed by the University of Queensland, and is now a global initiative with up to 96 UK universities taking part this year in the Vitae 2018 3MT® national competition.
3MT® is an academic competition that challenges PhD Researchers to describe their research and its significance, in non-specialist language to a general audience, in just three minutes!
The prize for the overall winner is £750 with prizes for the runner up and all finalists, as well as a People's Choice Award.
The Finalists have been announced:
Zoe Angel: Oxygen Deprivation and Prostate Cancer
Carol Rhonda Burns" #Men Too: Male Victims of Polyvictimisation
Medbh Hillyard: Gestational Diabetes in Pregnancy
Laura Le Gall: Burning Bridges Between Will and Action: A Communication Breakdown in ALS
Matt Milliken: Teaching Across the Divide
Luke Oakes: Safer Cladding for People and the Environment
Temilola Olukayode Olanrewaju: Filter Feeding: Speed Dating for Waterborne Superbugs
Ulrike Speers: Perspectives on Mental Health, Help-Seeking and Counselling within the Chinese Community in Northern Ireland
The overall winner of the Ulster competition will then go through to the semi-final of the 2018 Vitae 3MT national competition (online), with the chance to be selected for the UK Final in September!
We look forward to welcoming you to this exciting event which will showcase and celebrate the work of our PhD Researchers at Ulster.
Register
Address
Ulster University
Northland Road
Derry~Londonderry
County Londonderry
BT48 7JL
Campus maps