---
Reviews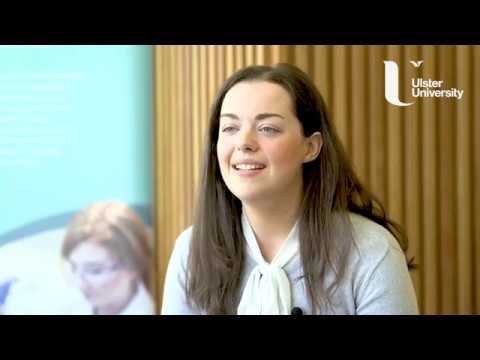 Completing the MRes provided me with a lot of different skills, particularly in research methods and lab skills.
Michelle Clements Clements - MRes - Life and Health Sciences
Watch Video
---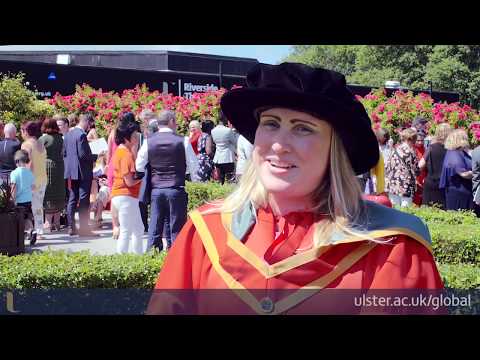 I would highly recommend Ulster University as you get so much support. Coleraine is a beautiful town and the people are so friendly. It was a really positive experience.
Carin Cornwall - PhD Environmental Sciences
Watch Video
---

I am a senior archaeologist and work for government in Northern Ireland. My PhD looked at the archaeological applications of high resolution airborne laser scanning or LiDAR at the Knockdhu Area of Significant Archaeological Interest (ASAI) in County Antrim. The research highlighted the importance of LiDAR analysis for the characterization and interpretation of historical landscapes, with an obvious application in supporting archaeological survey and settlement pattern research. It also reinforced the practical application of LiDAR data for cultural heritage management initiatives, such as, historic environment record augmentation, as well as, revealing patterns of change and threats to the archaeological resource at a landscape level.I am very grateful to the Northern Ireland Civil Service (NICS) who part-funded this research through their HR Centre for Applied Learning's 'Assistance to Study' scheme. I would also like to thank my academic supervisors who were
Rory McNeary - PhD in Geography, Environmental Studies and Archaeology
---

Pursuing a PhD at Ulster (Coleraine) in the beauty of the North Coast was a full package, loaded with fun activities like surfing, beaches, touristic attractions all within a 5-30 minutes drive. I'm proud of having taken the opportunity to give a Lecture to present part of my findings to the Johns Hopkins Bloomberg School of Public Health, 2019.My proudest moment was when I submitted my PhD despite having a new Baby just four months earlier and having to adjust with the uncertainties brought about by the early COVID-19 lockdowns, thanks to the guidance and dedication of my supervisory team. My favourite memory was when I got to learn how to surf with the help of my colleagues (Ben Strachan). This gave me another thing to look out for in good weather. I'll never forget the moments we shared with office colleagues (PhD Researchers) in the office playing tennis, surfing disc golf together, etc I couldn't have got through this without the support of my supervisors, my family, and
Jailos Lubinda - PhD in Geography and Environmental Studies
---

I am Nigerian by origin and was raised in the beautiful city of Lagos. I earned my undergraduate degree in Marine Biology from the University of Lagos, Nigeria, after which I completed a Masters program in Environmental Monitoring and Analysis from Aberystwyth University Wales. My PhD research investigated how feeding interactions across trophic levels in the aquatic food web can facilitate the transfer of antibiotic resistance genes in clinically relevant bacteria such as enterococci.My proudest moment was when I was announced as the winner of the first edition of the UU 3MT competition among excellent researchers across all UU campuses. Another proud moment came when the first publication from my PhD research was recognised by the Faculty of Life and Health Sciences with a runner-up award for Best Peer-Reviewed Publication by a PhD Researcher. My favourite memory was sharing a stage with Sir David Attenborough in November 2018. As a member of the Society for Applied Microbiology
Temilola Olanrewaju - PhD in Geography and Environmental Studies
---
Applying
---
Contact supervisor

---