---
Summary
Background to the project: Type 2 diabetes is considered a worldwide epidemic, affecting 8.8% of the global population. Monotherapy approaches to diabetes therapy have limited efficacy. We and others (e.g. Frias et al. 2018) have been pursuing dual agonist (hybrid) therapy approaches by combining stable bioactive peptides in a single peptide chain.
This project builds upon exciting research findings with hybrid exendin-4/apelin peptides (O'Harte et al. 2017; 2018a, 2018b, Parthsarathy et al. 2018). Exendin-4 and apelin-13 which activate the GLP-1 and APJ receptors, respectively, have complimentary biological functions. We now wish to harness their synergy using a single peptide co-agonist approach. Pilot data has indicating that a hybrid (exendin-linker-apelin, ELA) peptide has potential in combatting obesity by supressing appetite, as well as normalising glycaemic control following glucose tolerance testing in mice. The efficacy of new acylated co-agonist peptides for antidiabetic and anti-obesity actions will be tested.
Experimental Design: A lead compound was identified as Exendin-4(1-30)-LINKER-Apelin-13 amide (ELA) with superior antidiabetic and anti-obesity potential. The present study will investigate the bioactivity of new fatty acid modified (acylation) ELA hybrid peptides. Acylation should extend the duration of action of our lead ELA peptide producing a stable, longer-acting second generation drug candidate. New acylated co-agonists will be validated for diabetes therapy, following direct head-to-head comparison with a clinically proven stable acylated incretin hormone analogue (Liraglutide), the non-acylated ELA peptide and a stable apelin-13 analogue. Initial preclinical studies will be performed using in vitro insulin secretion studies with BRIN-BD11 cells, ensuring that insulinotropic responses are retained.
Furthermore, the mechanism of action on insulin secretion will be examined by looking at efficacy with specific peptide receptor antagonists (Ex-4(9-39) and Ala13Apelin), as well as intracellular signalling pathways. The insulinotropic actions of exendin-4/apelin-13 and new acylated analogues will be tested using isolated mouse islets. The efficacy on insulin secretion will be compared to GLP-1, liraglutide, exendin-4(1-30) and apelin-13. This MRes project should help identify promising new acylated ELA analogues.
Methods: An already identified stable long-acting apelin-13 analogue (pGlu(Lys8PAL)apelin-13 amide), will be used for comparison purposes. Second generation, fatty acid modified (acylated) hybrid ELA analogues will be assessed as potential drug candidates. The insulin releasing activity of acylated analogues in BRIN-BD11 cells will be compared to GLP-1, liraglutide, exendin-4 and apelin-13, measuring output by radioimmunoassay (RIA). Further in vitro studies will examine insulin secretion using isolated mouse islets. Various mechanistic studies looking at intracellular pathways affecting insulin secretion will be examined (e.g. cAMP and Ca2+). We will test the efficacy of co-agonist analogues and appropriate controls, upon food intake in a model system using mice, that have been trained to eat for 3 h/day as described previously (O'Harte et al. 2018a).
The applicant should have a background in biomedical sciences, biochemistry, pharmacology, biotechnology, nutrition or a related subject.
References:
Frias JP, et al. (2018) Lancet. 392(10160):2180-2193.
O'Harte FPM, et al. (2017) Biochem Pharmacol. 146:165-173.
O'Harte FPM, et al. (2018a) Peptides. 100:219-228.
O'Harte FPM, et al. (2018b) PLoS One. 13(8):e0202350.
Parthsarathy V, et al. (2018) Diabetes Obes Metab.
---
Essential criteria
To hold, or expect to achieve by 15 August, an Upper Second Class Honours (2:1) Degree or equivalent from a UK institution (or overseas award deemed to be equivalent via UK NARIC) in a related or cognate field.
Experience using research methods or other approaches relevant to the subject domain
A comprehensive and articulate personal statement
---
Desirable Criteria
If the University receives a large number of applicants for the project, the following desirable criteria may be applied to shortlist applicants for interview.
Experience of presentation of research findings
Relevant professional qualification and/or a Degree in a Health or Health related area
---
Funding
This is a self-funded MRes opportunity.
---
Other information
---
The Doctoral College at Ulster University
---
Reviews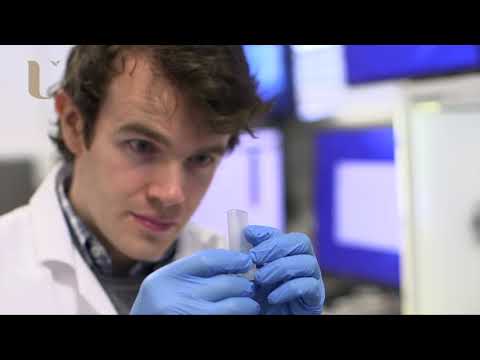 My experience has been great and the people that I have worked with have been amazing
Kieran O'Donnell - 3D printing of biological cells for tissue engineering applications
Watch Video
---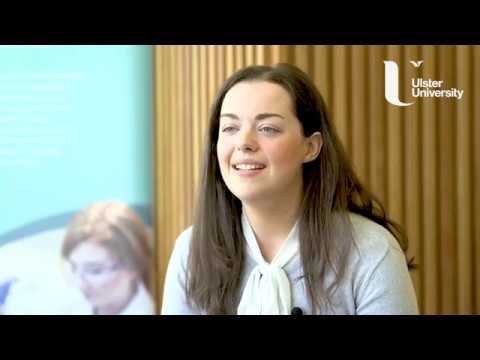 Completing the MRes provided me with a lot of different skills, particularly in research methods and lab skills.
Michelle Clements Clements - MRes - Life and Health Sciences
Watch Video
---

Throughout my PhD I've been provided with continuous support and guidance by my supervisors and the staff at the University.I've also received many opportunities to further enhance my professional development in the form of teaching experience and presenting my work at conferences which will aid in my pursuit of a career in academia or industry.
William Crowe
---