---
Summary
It is well known that ethnopolitical identities (e.g., Catholic/Prrtestant) are signified by an array of symbols in Northern Irish cities, including murals, kerb painting, and flags (Bryan & Stevenson, Gillespie & Bell, 2009), as a permanent part of the material landscape of urban life. Research suggests that on the one hand they may promote a sense of belonging, security and identity, while on the other my might create a sense of fear and exclusion (Bairner & Shirlow, 2003; Leonard, 2007). To date there has been no research about how such symbols impact on face processing or the implications this may have for intergroup interactions. The proposed research will build on recent work by Kawakami et al (2014) which has identified perceptual biases in how perceivers visually process faces of ingroup and outgroup members.
Objectives of the Research:
To examine how the environmental context might moderate visual attention during person perception. Specifically, the proposed research will examine how perceivers' group membership and the group-based symbols found in mundane Northern Irish environments might influence perceptual biases favoring the ingroup.
Methods to be used:
An eye tracker will be used to capture visual attention, the Implicit Relational Assessment Procedure (IRAP) will be used to measure implicit attitudes and social psychological meausre of identity and intergroup relations will be used to measure group affiliation.
Skills required of applicant:
The applicant should hold or expect to achieve an Upper Second-Class Honours (2:1) or First-Class Honours Degree in Psychology or a cognate field. The applicant should also have strong research methods skills and an interest in social psychology.
References:

Bairner, A., & Shirlow, P. (2003). When leisure turns to fear: fear, mobility, and ethno-sectarianism in Belfast. Leisure studies, 22(3), 203-221.
Bryan, D., Stevenson, C., Gillespie, G., & Bell, J. (2010). Public Displays of Flags and Emblems in Northern Ireland Survey 2006-2009
Kawakami, K., Williams, A., Sidhu, D., Choma, B. L., Rodriguez-Bailón, R., Cañadas, E. & Hugenberg, K. (2014). An eye for the I: Preferential attention to the eyes of ingroup members. Journal of personality and social psychology, 107(1), 1.
Leonard, M. 2007. Children's citizenship education in politically sensitive societies. Childhood, 14(4): 487–503.
---
Essential criteria
To hold, or expect to achieve by 15 August, an Upper Second Class Honours (2:1) Degree or equivalent from a UK institution (or overseas award deemed to be equivalent via UK NARIC) in a related or cognate field.
---
Funding
This is a self-funded MRes opportunity.
---
Other information
---
The Doctoral College at Ulster University
---
Reviews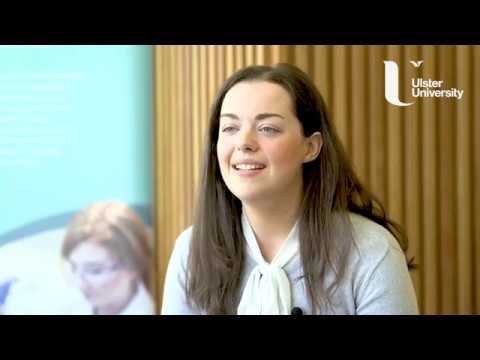 Completing the MRes provided me with a lot of different skills, particularly in research methods and lab skills.
Michelle Clements Clements - MRes - Life and Health Sciences
Watch Video
---