---
Summary
The menopausal transition (MT) may impact on mood due to increased vasomotor symptoms (Freeman et al., 2006; Woods et al., 2007) and psychosocial changes (Simpson, 2016; Vesco et al., 2007; Freeman, 2010) leading to a decline in well-being (Taebi, Abdolahian, Ozgoli, Ebadi & Kariman, 2018). Fluctuations in mood at MT have been associated with hormonal changes in some studies (Sherwin, 1994) but contested in others (for a review see Hengartner, 2017), suggesting the underlying processes are not well understood (Duffy et al., 2006; Butler, 2018). The conflicting findings may be due to methodological issues around how and when mood was measured, samples vary in relation to age and menopausal status. Moods fluctuate and change throughout the day and need to be assessed using repeated measures (Watson, 2000).
This project will look at how mood is assessed during menopause, using a systematic review, to evaluate the studies already undertaken. Also, a qualitative study will focus on mood in menopause to explore the lived experience of women in relation to mood changes during MT.
Objectives of the Research:
1.To determine a protocol and methods to conduct a systematic review of the literature looking at how mood during menopause is measured and assessed within a range of research studies.
2.To conduct an in-depth exploration of mood changes during menopause, employing qualitative methods.
Methods to be used:
A systematic review will evaluate how mood is measured in menopause and make recommendations for future research in this area. Also, a qualitative study will explore women's experience of mood change in menopause using qualitative methods such as Interpretative Phenomenology Approach (Smith, Flowers and Larkin, 2012), which is concerned with the lived experience of the person, employing interviews to gather the data. This latter study will ask about changes in mood and how they were managed.
Skills required of applicant:
Ability to perform scientific literature searches; Good communication skills; Good report writing skills; Ability to work independently and as part of a team; Experience of databases and SPSS
References:
Butler, K. G. (2018). Relationship Between the Cortisol-Estradiol Phase Difference and Affect in Women. Journal of Circadian Rhythms, 16.
Duffy, M. E., Stewart-Knox, B. J., McConville, C., Bradbury, I., O'Connor, J., Helander, A., & Strain, J. J. (2006). The relationship between whole-blood serotonin and subjective mood in apparently healthy postmenopausal women. Biological psychology, 73(2), 165-168.
Freeman, E. W. (2010). Associations of depression with the transition to menopause. Menopause, 17(4), 823-827.
Freeman, E. W., Sammel, M. D., Lin, H., & Nelson, D. B. (2006). Associations of hormones and menopausal status with depressed mood in women with no history of depression. Archives of general psychiatry, 63(4), 375-382.
Hengartner, M. P. (2017). Subtle scientific fallacies undermine the validity of neuroendocrinological research: do not draw premature conclusions on the role of female sex hormones. Frontiers in behavioral neuroscience, 11, 3.
Sherwin, B. B. (1994). The effect of sex steroids on brain mechanisms relating to mood and sexuality. In Comprehensive Management of Menopause (pp. 327-333). Springer, New York, NY.
Simpson, E. E. A. (2016). Stress and coping in menopause. Chapter 57: pp. 451-455. In G. Fink (ed) Stress: concepts, cognition, emotion and behaviour. Elsevier: London.
Smith, J. A., & Flowers, P. larkin, M.(2012). Interpretative phenomenological analysis: Theory, method and research.
Taebi, M., Abdolahian, S., Ozgoli, G., Ebadi, A., & Kariman, N. (2018). Strategies to improve menopausal quality of life: A systematic review. Journal of education and health promotion, 7.
Vesco, K. K., Haney, E. M., Humphrey, L., Fu, R., & Nelson, H. D. (2007). Influence of menopause on mood: a systematic review of cohort studies. Climacteric, 10(6), 448-465.
Watson, D., (2000). The rhythms of everyday experience: Patterned cyclicity in mood. In D. Watson (Ed.), Mood and temperament (pp. 104–143). London: The Guildford Press.
Woods, N. F., Smith-DiJulio, K., Percival, D. B., Tao, E. Y., Taylor, H. J., & Mitchell, E. S. (2007). Symptoms during the menopausal transition and early postmenopause and their relation to endocrine levels over time: observations from the Seattle Midlife Women's Health Study. Journal of Women's Health, 16(5), 667-677.
---
Essential criteria
To hold, or expect to achieve by 15 August, an Upper Second Class Honours (2:1) Degree or equivalent from a UK institution (or overseas award deemed to be equivalent via UK NARIC) in a related or cognate field.
---
Funding
This is a self-funded MRes opportunity.
---
Other information
---
The Doctoral College at Ulster University
---
Reviews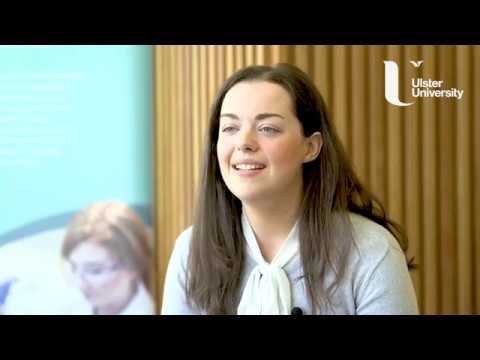 Completing the MRes provided me with a lot of different skills, particularly in research methods and lab skills.
Michelle Clements Clements - MRes - Life and Health Sciences
Watch Video
---