---
Summary
Neuroplasticity is the ability of our brains to remodel and reorganize itself. This is of great importance to all of us in our day to day lives, as it allows us to learn new skills, create memories and make connections between the brain and the rest of the body(Hallett, 2005). Neuroplasticity changes can be measured and the response of neuroplasticity to different situations explored, using non-invasive brain stimulation such as Transcranial magnetic stimulation.
Non-invasive brain stimulation is being used to help us better understand the mechanisms of recovery in patients following stroke and acquired brain injury. These techniques such as Transcranial Magnetic Stimulation (TMS) or Transcranial direct Current Stimulation (tDCS) allow us to measure and potentially modulate changes in neuroplasticity in the brain. This technique allows the investigation of excitability changes in the brain that can help us better understand neuroplasticity (Dimyan & Cohen, 2011). This is of interest in a healthy population but is of particular importance when considering the important role neuroplasticity plays post brain damage such as stroke. The mechanisms of neuroplasticity are beginning to be better understood however there is a number of key questions that need to be investigated in a healthy population to enable better clarity on neuroplasticity prior to this being applied in a stroke population.
Required now is a greater understanding of how to translate these discoveries into real benefit for people with movement difficulty after stroke. These include increased awareness of individual differences in response to neuroplasticity enhancing brain stimulation (Wiethoff, Hamada & Rothwell, 2014; Uehara & Hanakawa, 2015). By gaining insight into the variation in response and neuroplasticity changes, this information can be used to refine neurorehabilitation techniques to ensure maximal recovery following stroke. Thus the research will have direct relevance to the real world provision of rehabilitation for people after stroke.
Objectives of the Research:
This project will enhance current knowledge by investigating the individual differences in the enhancement and measurement of neuroplasticity using non-invasive brain stimulation.
The use of non-invasive Brain Stimulation such as Transcranial Magnetic Stimulation (TMS) or Transcranial direct Current Stimulation (tDCS) to investigate individual response to brain stimulation
The investigating, monitoring and controlling for key variables that may influence an individual's response to non-invasive brain stimulation
Methods to be used:
This project will utilise the Cognitive Neuroscience lab on Coleraine Campus, Ulster University. Experimental neuroscience and psychology techniques will be used in this study, such as non-invasive measures of brain stimulation. These will include measures of brain connectivity, muscle activity and cortical excitability measured by transcranial magnetic stimulation (TMS). Other techniques such a transcranial direct current stimulation (tDCS) and eye-tracking may also be incorporated. Full training will be provided on all experimental techniques.
Skills required of applicant:
Candidates should have at least an upper second class first degree in an area with relevance to the research area. This includes, but is not exclusive to: Psychology, Neuroscience, Health Science, Physiotherapy and Occupational therapy.
References:
Dimyan, M. A., & Cohen, L. G. (2011). Neuroplasticity in the context of motor rehabilitation after stroke. Nature Reviews Neurology, 7(2), 76.

Hallett, M. (2005). Neuroplasticity and rehabilitation. Journal of rehabilitation research and development, 42(4), R17.
Li, L. M., Uehara, K., & Hanakawa, T. (2015). The contribution of interindividual factors to variability of response in transcranial direct current stimulation studies. Frontiers in cellular neuroscience, 9, 181.
Wiethoff, S., Hamada, M., & Rothwell, J. C. (2014). Variability in response to transcranial direct current stimulation of the motor cortex. Brain stimulation, 7(3), 468-475.
---
Essential criteria
To hold, or expect to achieve by 15 August, an Upper Second Class Honours (2:1) Degree or equivalent from a UK institution (or overseas award deemed to be equivalent via UK NARIC) in a related or cognate field.
---
Funding
This is a self-funded MRes opportunity.
---
Other information
---
The Doctoral College at Ulster University
---
Reviews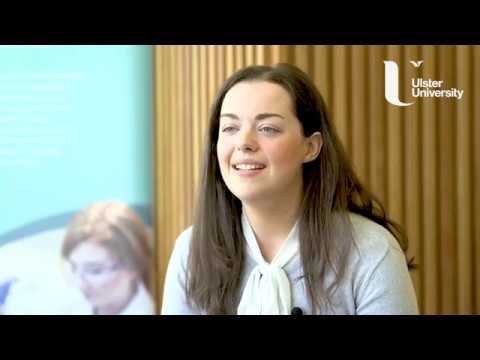 Completing the MRes provided me with a lot of different skills, particularly in research methods and lab skills.
Michelle Clements Clements - MRes - Life and Health Sciences
Watch Video
---