---
Summary
There is a growing body of research that suggests that brain stimulation can improve some cognitive functions (e.g. Cappelleti et al., 2013). Some evidence suggests that cognitive training in combination with brain stimulation may be particularly effective (Looi, Duta, Brem, Huber, Nuerk & Kadosh, 2016). However, there are very few replication studies within this field.
This project will attempt to replicate and extend a study by Looi et al. (2016) that established that an intervention that required participants to physically move along a number line to make fraction estimates in combination with Transcranial Direct Current stimulation (tDCS) improved performance in number line estimation and working memory. Individual participant detail will be collected including demographic and specific information regarding day to day activities around testing days (including exercise, caffeine, sleep etc.). This material will be gathered as these factors have been suggested to influence an individual's response to non-invasive brain stimulation and will help us account for variability between individuals (Li, Uehara & Hanakawa, 20015; Wiethoff, Hamada & Rothwell, 2014).
Objectives of the Research:
(1)To conduct a pre-registered replication the study by Looi et al. (2016).
(2)To extend the study by Looi et al. (2016) by assessing if physical movement is an essential component of the intervention. This will involve comparing performance from a physical movement intervention group to a table-top intervention group.
(3)To assess the impact of individual differences on responsiveness to tDCS
Methods to be used:
This project will utilise the Cognitive Neuroscience lab on Coleraine Campus, Ulster University. Experimental neuroscience and psychology techniques will be used in this study, including Transcranial Magnetic Brain Stimulation (TMS), Transcranial Direct Current stimulation (tDCS), Eye-tracking. Full training will be provided on all experimental techniques.
Skills required of applicant:

Candidates should have at least an upper second class first degree in an area with relevance to the research area. This includes, but is not exclusive to: Psychology, Neuroscience, Health Science, Physiotherapy and Occupational therapy.
References:
Cappelletti, M. et al. Transfer of cognitive training across magnitude dimensions achieved with concurrent brain stimulation of the parietal lobe. Journal of Neuroscience, 33, 14899–14907.
Li, L. M., Uehara, K., & Hanakawa, T. (2015). The contribution of interindividual factors to variability of response in transcranial direct current stimulation studies. Frontiers in Cellular Neuroscience, 9, 181.
Looi, C., Duta, M., Brem, A. et al. Combining brain stimulation and video game to promote long-term transfer of learning and cognitive enhancement. Sci Rep 6, 22003 (2016). https://doi.org/10.1038/srep22003
Wiethoff, S., Hamada, M., & Rothwell, J. C. (2014). Variability in response to transcranial direct current stimulation of the motor cortex. Brain stimulation, 7(3), 468-475.
---
Essential criteria
To hold, or expect to achieve by 15 August, an Upper Second Class Honours (2:1) Degree or equivalent from a UK institution (or overseas award deemed to be equivalent via UK NARIC) in a related or cognate field.
---
Funding
This is a self-funded MRes opportunity.
---
Other information
---
The Doctoral College at Ulster University
---
Reviews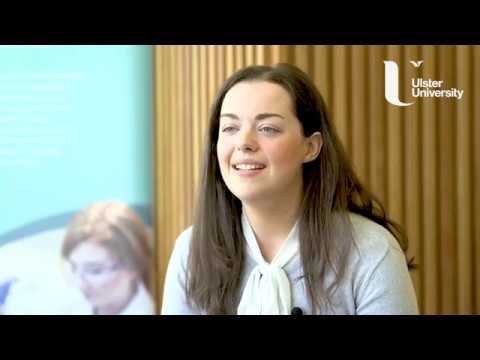 Completing the MRes provided me with a lot of different skills, particularly in research methods and lab skills.
Michelle Clements Clements - MRes - Life and Health Sciences
Watch Video
---