---
Summary
The project is a collaboration between Ulster University and the University of Oxford (amongst other collaborators) on the computational modelling and theoretical development of neuromodulation in decision-making and learning [1-3]. Research in computational neuromodulation aims to develop and use computational models to understand how neuromodulators (endogeneous brain chemicals) influence brain functions and behaviour [1]. This includes the modulation of decision processing [2], and "learning to learn" i.e. metalearning [3].
The Ph.D. programme will involve the:
(i) use of machine learning techniques to analyse neural and behavioural data (neural data science) [4];
(ii) development of computational models across scales [5-9]; and
(iii) development of novel neuro/bio-inspired learning algorithms [3].
The project outputs will have implications not only on fundamental brain/cognitive sciences and artificial intelligent (AI) systems, but also on understanding brain disorders. This timely and exciting project is available in the Intelligent Systems Research Centre (ISRC) and is tenable in the Faculty of Computing, Engineering and the Built Environment, at the Magee Campus.
The successful PhD candidate will benefit from the expertise of Ulster University's Computational Neuroscience, AI, Machine Learning and Computational Biology communities, and will interact closely with the University of Oxford's colleagues. The student will gain valuable knowledge in data mining and machine learning techniques, computational modelling, high-performance computing, applications of mathematics/statistics, and the brain sciences. These are essential in many areas of science, engineering, mathematics, and the health and biomedical sciences. This training will provide wide opportunities for finding skilled work, especially in the burgeoning field of data science and analytics.
References:
[1] Dayan, P. (2012) Twenty-five lessons from computational neuromodulation. Neuron, 76(1): 240-256.
[2] Doya, K. (2008) Modulators of decision making. Nature Neuroscience, 11(4): 410-416.
[3] Doya, K. (2002) Metalearning and neuromodulation. Neural Networks, 15(4-6): 495-506.
[4] Paninski, L., Cunningham, J.P. (2018) Neural data science: Accelerating the experiment-analysis-theory cycle in large-scale neuroscience. Current Opinions in Neurobiology, 50:232-241.
[5] Wong-Lin, K. Wang, D.H., Moustafa, A.A., Cohen, J.Y., Nakamura, K. (2017) Toward a multiscale modeling framework for understanding serotonergic function. Journal of Psychopharmacology, 31(9):1121-1136.
[6] Joshi, A., Youssofzadeh, V., Vemana, V., McGinnity, T.M., Prasad, G., Wong-Lin, K. (2017) An integrated modeling framework for neural circuits with multiple neuromodulators. The Journal of Royal Society Interface, 14(127). pii:20160902. doi: 10.1098/rsif.2016.0902.
[7] Flower, G., Wong-Lin, K. (2014) Reduced computational models of serotonin synthesis, release, and reuptake. IEEE Transactions on Biomedical Engineering, 61(4):1054-1061.
[8] Wang, D.H., Wong-Lin, K. (2013) Co-modulation of dopamine and serotonin on prefrontal cortical rhythyms: a theoretical study. Frontiers in Integrative Neuroscience, 7:54. doi: 10.3389/fnint.2013.000054.
[9] Wong-Lin, K., Joshi, A., Prasad, G., McGinnity, T.M. (2012) Network properties of a computational model of the dorsal raphe nucleus. Neural Networks, 32:15-25.
---
Essential criteria
To hold, or expect to achieve by 15 August, an Upper Second Class Honours (2:1) Degree or equivalent from a UK institution (or overseas award deemed to be equivalent via UK NARIC) in a related or cognate field.
A demonstrable interest in the research area associated with the studentship
---
Desirable Criteria
If the University receives a large number of applicants for the project, the following desirable criteria may be applied to shortlist applicants for interview.
First Class Honours (1st) Degree
Masters at 70%
For VCRS Awards, Masters at 75%
Publications - peer-reviewed
Experience of presentation of research findings
Applicants will be shortlisted if they have an average of 75% or greater in a first (honours) degree (or a GPA of 8.75/10). For applicants with a first degree average in the range of 70% to 74% (GPA 3.3): If they are undertaking an Masters, then the average of their first degree marks and their Masters marks will be used for shortlisting.
---
Funding
The University offers the following awards to support PhD study and applications are invited from UK, EU and overseas for the following levels of support:

Vice Chancellors Research Studentship (VCRS)

Full award (full-time PhD fees + DfE level of maintenance grant + RTSG for 3 years).

This scholarship will cover full-time PhD tuition fees and provide the recipient with £15,000 maintenance grant per annum for three years (subject to satisfactory academic performance). This scholarship also comes with £900 per annum for three years as a research training support grant (RTSG) allocation to help support the PhD researcher.

Vice-Chancellor's Research Bursary (VCRB)

Part award (full-time PhD fees + 50% DfE level of maintenance grant + RTSG for 3 years).

This scholarship will cover full-time PhD tuition fees and provide the recipient with £7,500 maintenance grant per annum for three years (subject to satisfactory academic performance). This scholarship also comes with £900 per annum for three years as a research training support grant (RTSG) allocation to help support the PhD researcher.

Vice-Chancellor's Research Fees Bursary (VCRFB)

Fees only award (PhD fees + RTSG for 3 years).

This scholarship will cover full-time PhD tuition fees for three years (subject to satisfactory academic performance). This scholarship also comes with £900 per annum for three years as a research training support grant (RTSG) allocation to help support the PhD researcher.

Department for the Economy (DFE)

The scholarship will cover tuition fees at the Home rate and a maintenance allowance of £15,285 per annum for three years. EU applicants will only be eligible for the fee's component of the studentship (no maintenance award is provided). For Non-EU nationals the candidate must be "settled" in the UK. This scholarship also comes with £900 per annum for three years as a research training support grant (RTSG) allocation to help support the PhD researcher.

Due consideration should be given to financing your studies; for further information on cost of living etc. please refer to: www.ulster.ac.uk/doctoralcollege/postgraduate-research/fees-and-funding/financing-your-studies
---
Other information
---
The Doctoral College at Ulster University
---
Reviews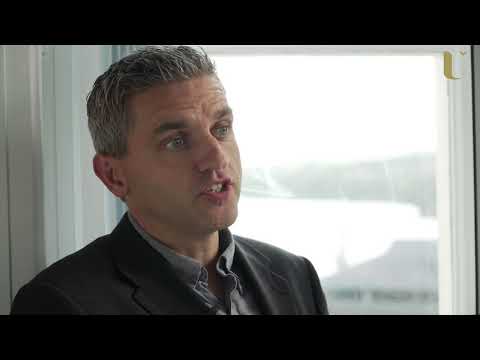 As Senior Engineering Manager of Analytics at Seagate Technology I utilise the learning from my PhD ever day
Adrian Johnston - PhD in Informatics
Watch Video
---