---
Summary
Glucagon-like peptide-1 (GLP-1) is an incertin hormone secreted postprandially from intestinal L-cells with established actions to increase glucose-dependent insulin secretion and reduce appetite [Irwin & Flatt 2015]. Similarly, neurotensin (NT), is a 13 amino acid neuropeptide secreted by pancreatic nerves and enteroendocrine cells in response to a meal, with established effects on energy balance [Khan et al. 2017].
Both peptide hormones have also been shown to possess proliferative actions on pancreatic beta-cells and augment beta-cell function [Irwin & Flatt 2015; Khan et al. 2017]. Thus, there is clear potential for additive or synergistic benefits of these two hormones in obesity-diabetes. In full agreement with this, neurotensin has recently been revealed to synergise with the clinically approved GLP-1 analogue, liraglutide, to help reverse obesity in high fat fed mice [Ratner et al. 2019].
In a related theme, our laboratory has also recently shown clear antidiabetic synergy between other similar gut derived peptide hormones, namely glucose-dependent insulinotropic polypeptide (GIP) and xenin [Martin et al. 2012]. These observations later lead to the development of a single GIP/xenin hybrid peptide capable of simultaneously activating both receptor pathways [Hasib et al. 2017]. Indeed, this novel GIP/xenin hybrid displayed prominent antidiabetic therapeutic potential in rodent models of diabetes [Hasib et al. 2017].
Notably, GIP is the sister incretin of GLP-1, while xenin-25 and neurotensin share considerable homology. Thus, the established GIP/xenin axis [Craig et al. 2018] may be broadly similar to the postulated GLP-1/neurotensin interaction that will be investigated within the current research project.
Moreover, given that GLP-1-based treatments are already clinically approved, unlike GIP, the potential therapeutic impact of GLP-1/NT peptides is more credible. As such, this PhD project will build on initial exciting findings with GLP-1 and neurotensin peptides, akin to previous published work on GIP and xenin from our laboratory, with the possibility of progressing to generation of a GLP-1/NT hybrid peptide that would have considerable therapeutic promise for type 2 diabetes.
Therefore, the core objectives of this PhD research project are:
*Fully establish GLP-1 and NT interactions at the level of the pancreatic beta-cell, including aspects of insulin secretion and related mechanisms, as well as effects on beta-cell growth and survival
*Determine benefits of combined GLP-1 and NT administration in normal and diabetic rodents
*Synthesis and characterise a range of novel GLP-1/NT hybrid peptides
*Assess the in vitro enzymatic stability as well as in vitro and in vivo biological actions of novel peptides as outlined above
*Determine duration of in vivo biological action of hybrid peptides through assessment of pharmacodynamic and/or pharmacokinetic profiles
*Assess the beneficial effects of novel GLP-1/NT hybrid peptides alone, and in combination with established anti-diabetic drugs, in different aetiologies of type 2 diabetes.
References
Craig SL, Gault VA, Irwin N. Emerging therapeutic potential for xenin and related peptides in obesity and diabetes. Diabetes Metab Res Rev. 2018 34(6):e3006.
Hasib A, Ng MT, Gault VA, Khan D, Parthsarathy V, Flatt PR, Irwin N. An enzymatically stable GIP/xenin hybrid peptide restores GIP sensitivity, enhances beta cell function and improves glucose homeostasis in high-fat-fed mice.Diabetologia. 2017 60(3):541-552.
Irwin N, Flatt PR. New perspectives on exploitation of incretin peptides for the treatment of diabetes and related disorders. World J Diabetes. 2015 6(15):1285-95.
Khan D, Vasu S, Moffett RC, Gault VA, Flatt PR, Irwin N. Locally produced xenin and the neurotensinergic system in pancreatic islet function and β-cell survival. Biol Chem. 2017 399(1):79-92.
Ratner C, He Z, Grunddal KV, Skov LJ, Hartmann B, Zhang F, Feuchtinger A, Bjerregaard A, Christoffersen C, Tschöp MH, Finan B, DiMarchi RD, Leinninger GM, Williams KW, Clemmensen C, Holst B. Long-Acting Neurotensin Synergizes With Liraglutide to Reverse Obesity Through a Melanocortin-Dependent Pathway. Diabetes. 2019 68(6):1329-1340.
---
Essential criteria
To hold, or expect to achieve by 15 August, an Upper Second Class Honours (2:1) Degree or equivalent from a UK institution (or overseas award deemed to be equivalent via UK NARIC) in a related or cognate field.
Sound understanding of subject area as evidenced by a comprehensive research proposal
---
Desirable Criteria
If the University receives a large number of applicants for the project, the following desirable criteria may be applied to shortlist applicants for interview.
Completion of Masters at a level equivalent to commendation or distinction at Ulster
Experience using research methods or other approaches relevant to the subject domain
Sound understanding of subject area as evidenced by a comprehensive research proposal
Work experience relevant to the proposed project
Publications - peer-reviewed
Publications record appropriate to career stage
Experience of presentation of research findings
A comprehensive and articulate personal statement
Use of personal initiative as evidenced by record of work above that normally expected at career stage.
Relevant professional qualification and/or a Degree in a Health or Health related area
---
Funding
This is a self-funded PhD opportunity.
---
Other information
---
The Doctoral College at Ulster University
---
Reviews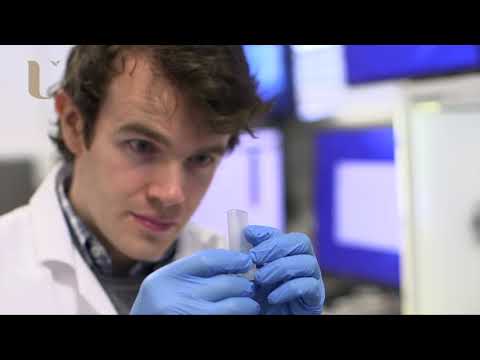 My experience has been great and the people that I have worked with have been amazing
Kieran O'Donnell - 3D printing of biological cells for tissue engineering applications
Watch Video
---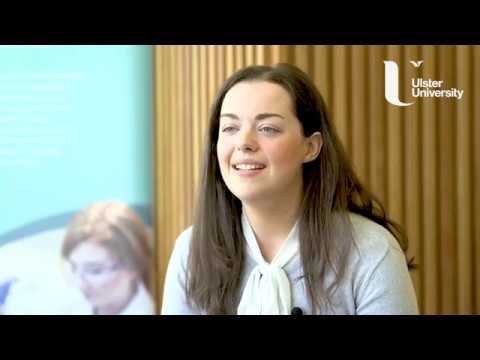 Completing the MRes provided me with a lot of different skills, particularly in research methods and lab skills.
Michelle Clements Clements - MRes - Life and Health Sciences
Watch Video
---

Throughout my PhD I've been provided with continuous support and guidance by my supervisors and the staff at the University.I've also received many opportunities to further enhance my professional development in the form of teaching experience and presenting my work at conferences which will aid in my pursuit of a career in academia or industry.
William Crowe
---